The Best Spanish Podcasts for Kids (Spanish Learners and Bilingual Kids!)
Inside: A guide to the best Spanish podcasts for kids.
Podcasts are exploding in popularity now. This means lots of new Spanish podcasts for kids are coming out too!
Whether you are trying to learn "un poquito de español" with your kiddos, or have bilingual kids and want to enrich their language skills, I've got something for everyone.
In our house, the balance naturally veers towards English. Even though we live in Peru, we're mostly home (thanks to quarantine!) and English is the language my kids use when playing with each other.
We know that reading and listening are the foundation to language learning, even before speaking and writing.
"Real language acquisition develops slowly, and speaking skills emerge significantly later than listening skills, even when conditions are perfect. The best methods are therefore those that supply "comprehensible input" in low anxiety situations, containing messages that students really want to hear. These methods do not force early production in the second language, but allow students to produce when they are "ready…"

– Stephen Krashen
Because of this, whenever I notice some lag in language, my go-to is providing more input. Recently, I've been turning on Spanish podcasts during lunch, quiet playtimes, or bedtime, to sneak in a little more Spanish input.
Read on for some great suggestions to develop those listening skills through podcasts we enjoy in our home!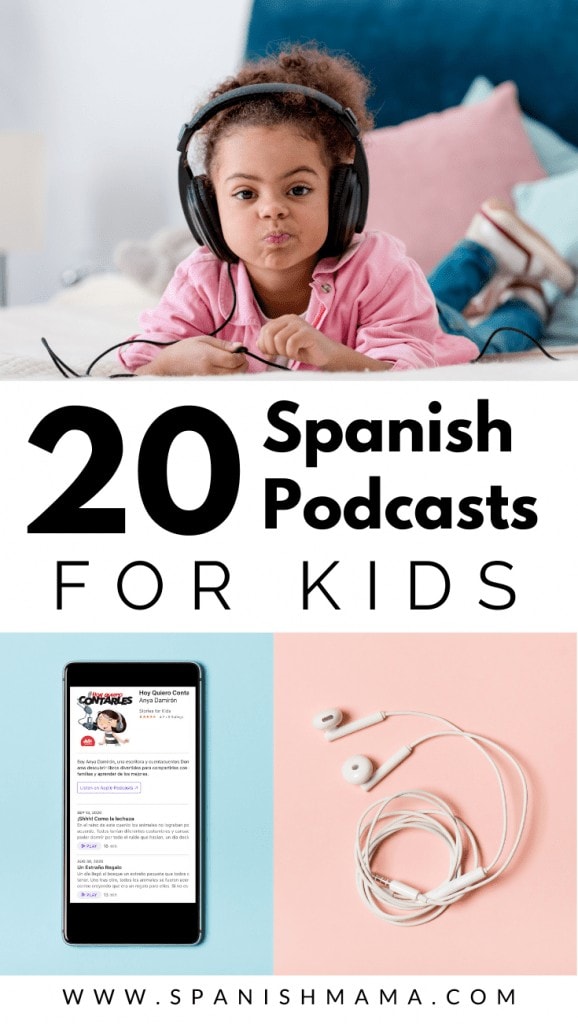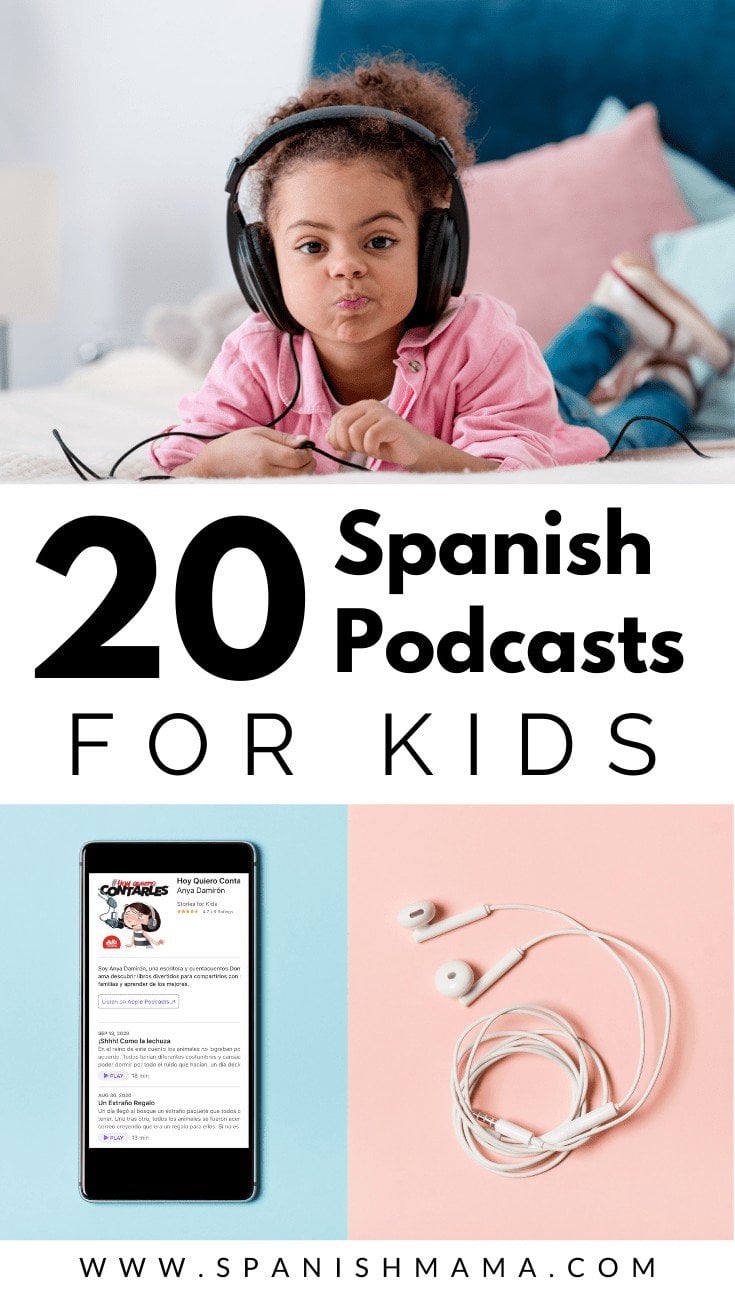 Related: Top Spanish Podcasts for Teens and Adults
TOP SPANISH PODCASTS FOR KIDS
If you type something like "cuentos infantiles" into a Podcast app, you're going to get a ton of results. My kids and I have been busy checking out different podcasts to create this list of recommendations, so you don't have to sort through it all yourself.
Please do remember that I haven't vetted every single episode on every Podcast and recommend you check them out yourself before using them with your family. In one Podcast, for example, the story about Cinderella went on and on about the stepsisters arguing over being "gordita" and measuring their waists. Not really something I want my kids to be listening to, even if it's rated G!
This is an extensive list, so if there's something specific you're looking for, click on that section below. Otherwise, take your time and browse these suggestions!
If you find any information here is outdated or incorrect, please let me know in the comments so I can keep everything up to date. Let's get started!
PODCASTS FOR SPANISH LEARNERS
These are podcasts specifically designed for children and teens still learning Spanish.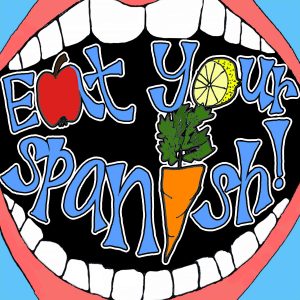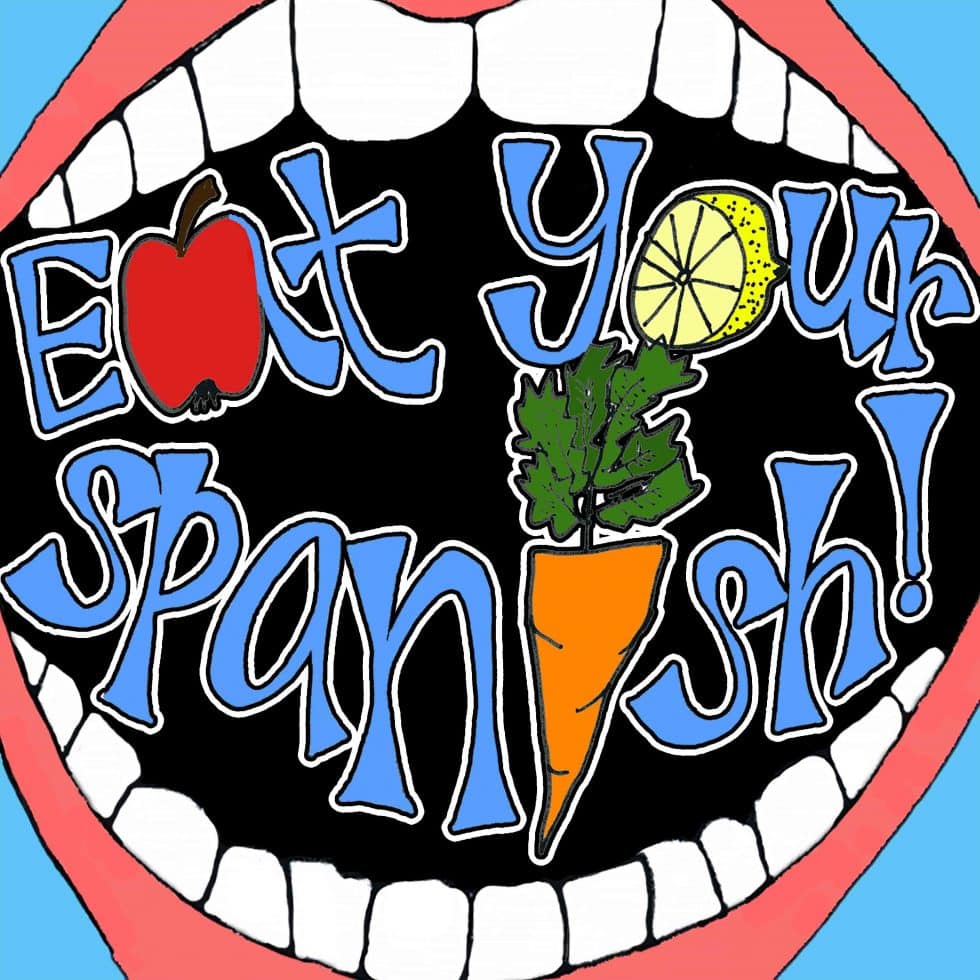 1. Eat Your Spanish
Level: Beginners
Ages: 3-8
This is one of the few podcasts I've come across specifically for Spanish learners who are beginners. The audio is a mix of both English and Spanish, and introduces small bites of Spanish through music, games, and conversation. One of the hosts has a background in Montessori-based teaching, so the show has a gentle feeling and flow to it. Kids can listen, repeat, and sing along. So far, there are two seasons with 40+ episodes and all can be found on Spotify.
Eat Your Spanish on Android
Eat Your Spanish on Apple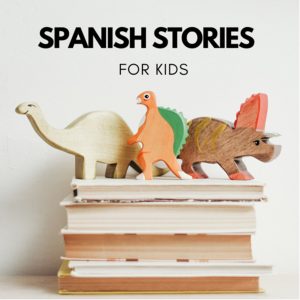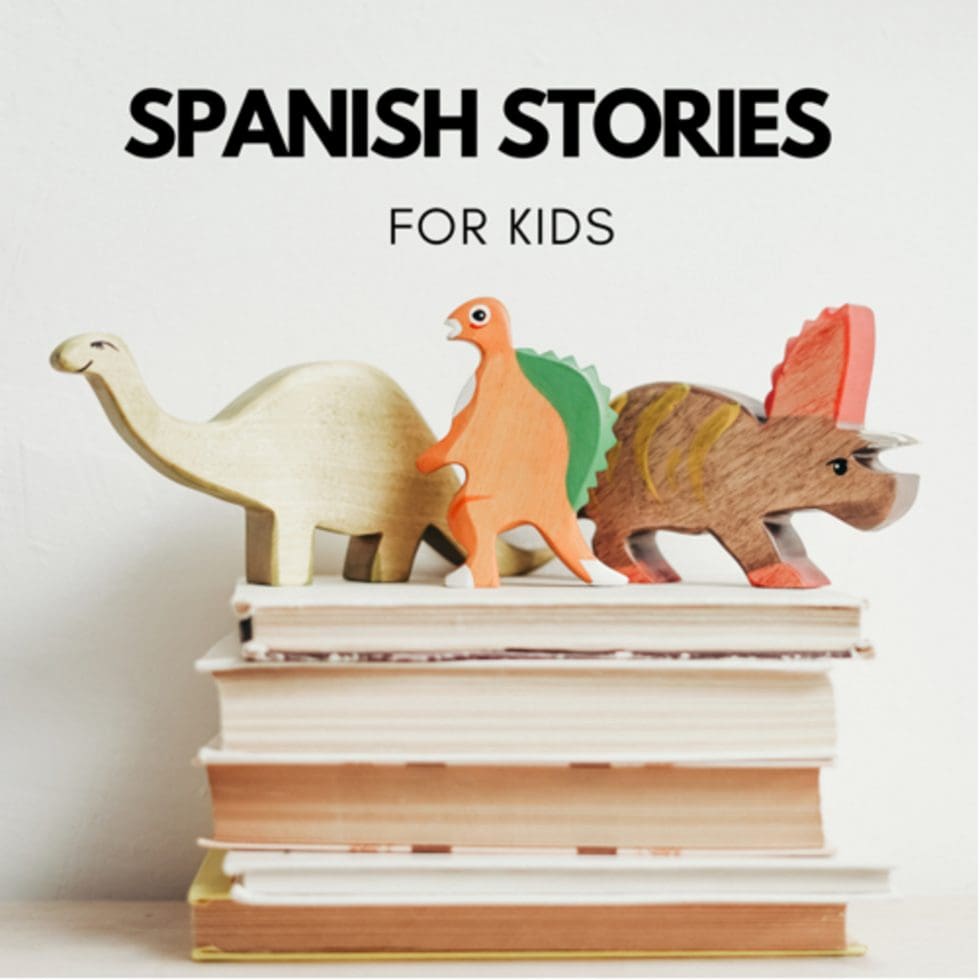 2. Spanish Stories for Kids
Level: Intermediate
Ages: 4-9
You can find many Spanish podcasts based on classic stories and fairytales, but this one is the best I've found for Spanish learners who aren't 100% fluent. The audio is clear and spoken more slowly than lots of other options, and each episode is introduced in English by the storyteller's son. You can listen to 22 episodes so far, and they are all available on Spotify too.
Spanish Stories for Kids on Android
Spanish Stories for Kids on Apple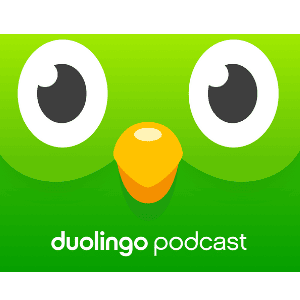 3. DuoLingo Podcast
Level: Intermediate
Ages: 13+ (depending on the episode- not all are school-friendly)
This Spanish learner podcast is hosted by Martina Castro, co-founder of Radio Ambulante, and carries the same excellence in quality. Though several episodes are not kid-friendly (you'll have to take a look and see if each episode is a good fit for your kids/students), I'm including it here because it's hard to find podcasts older bilingual kids or Spanish learners would enjoy. The narrative goes back and forth between English and Spanish, and average about 20-25 minutes long. All episodes are on Spotify as well.
DuoLingo Podcast
DuoLingo Podcast on Apple
These are podcasts specifically designed for bilingual kids and based on classic fables, fairytales, legends, and stories.
CLASSIC STORY PODCASTS FOR SPANISH SPEAKING KIDS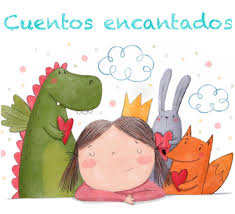 1. CuentoS Encantados
Level: Advanced
Ages: 5-10
I really like this collection of "magical stories," which contains a mix of the classic tales like Ricitos de Oro and a few new stories too. You can find most of the famous fairytales and fables, here, with really nice audio and music (I'm picky about the background making the narration hard to understand!). The podcast features two storytellers and most of the episodes last 10-20min. So far, there are 50+ episodes and all can be found on Spotify.
Cuentos Encantados
Cuentos Encantados on Apple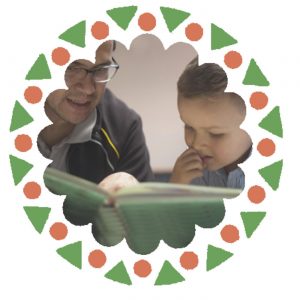 2. CUENTOS INFANTILES POR ANDRÉS ESCOBAR GARCÍA
Level: Advanced
Ages: 4-8
This podcast for bilingual kids featured dozens of classic fairy tales, fables, and some more modern stories. Each brief episode (most are less than 10 minutes) features a short telling of a famous story, which creator Andrés Escobar García recorded for his son "and anyone else who would like to listen. All can be found on Spotify.
Cuentos Infantiles
Cuentos Infantiles on Apple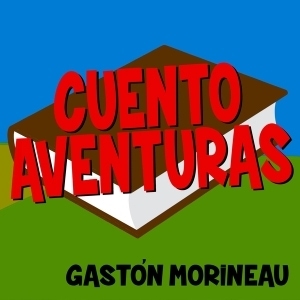 3. Cuentas Aventuras
Level: Advanced
Ages: 5-10
This long-standing podcast is a huge collection with over 80 stories, fables, and jokes for kids to listen to in Spanish (so far). It includes everything from classic Aesop's fables to Beatrix Potter to fairy tales and biographies.
Cuentas Aventuras
Cuentos Infantiles on Apple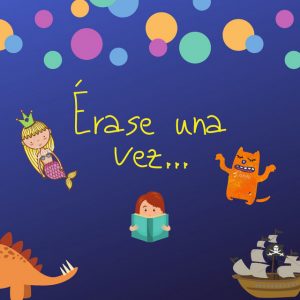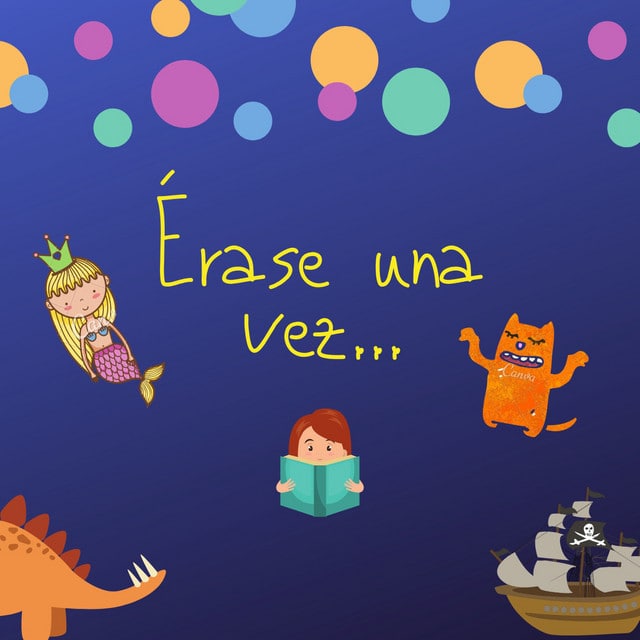 3. ÉRASE UNA VEZ…/ CUENTOS INFANTILES BY ONÍRICA
Level: Advanced
Ages: 7-10
This is another collection of famous stories, mixed in with a season of "spooky tales" that were produced as a series. The podcast features high-quality audio and beautiful music as a background in the later stories. So far, there are 20+ episodes and all can be found on Spotify.
Érase una vez
Érase una vez on Apple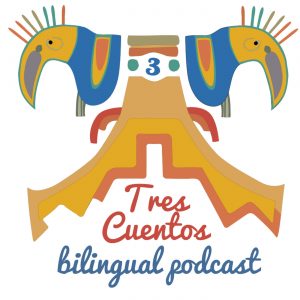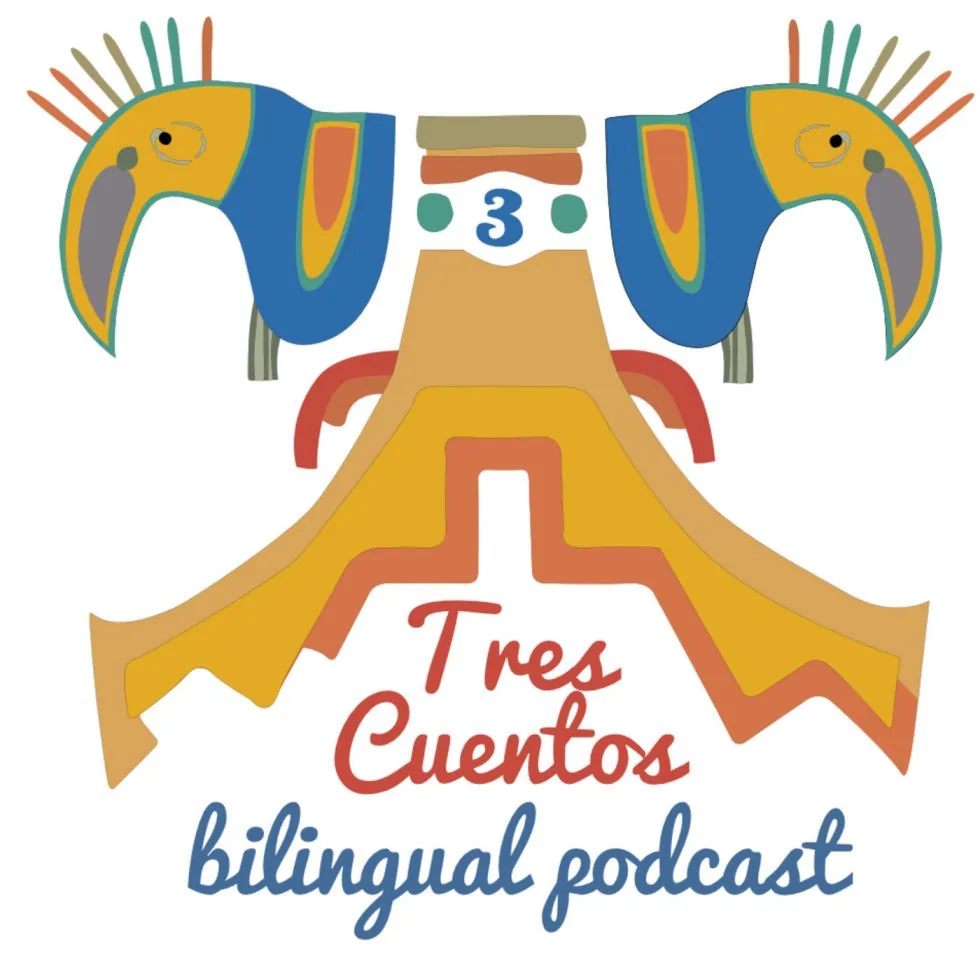 4. TRES CUENTOS
Level: Advanced
Ages: 7-12
Tres Cuentos is a wonderfully-produced podcast for kids that narrates traditional folk tales and legends from all across Latin America. According to their site, they are "dedicated to the historical, literary and traditional narratives of Latin America." The Spanish version is definitely best for advanced Spanish speakers/listeners, but get this: it's bilingual, so intermediate listeners could always listen first in English and then practice with the Spanish version!
Tres cuentos
Tres cuentos on Apple
JOIN THE EMAIL COURSE & GET YOUR FREE EBOOK!
Send me the free Ebook!We respect your privacy. Unsubscribe at anytime.
ThemeD PODCASTS FOR SPANISH SPEAKING KIDS
These are podcasts for bilingual kids that aren't just classic stories.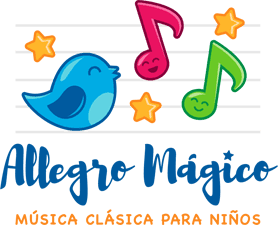 1. ALLEGRO MÁGICO
Level: Advanced
Ages: 4-10
Allegro Mágico is a beautiful podcast in Spanish that introduces kids to classical music. Each episode is designed to expose children to famous classical pieces and tell the story behind them, and more recent episodes introduce music from different countires. The creator is a native speaker from Mexico who wanted to have something to play in the background while her children played or rode around in the car. This one is perfect for families to listen to together, and best for bilingual kids. There are currently 75+ episodes.
Allegro Mágico
Allegro Mágico on Apple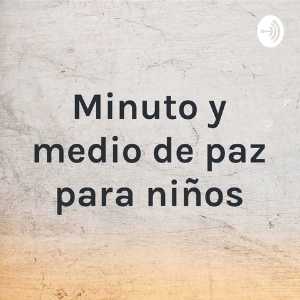 2. MINUTO Y MEDIO DE PAZ PARA NIÑOS Y FAMILIAS
Level: Intermediate
Ages: 3-10
These are 1.5-minute guided meditations for kids to help them relax and take a moment to breathe deep. This would be a nice addition to bedtime or even as a brain break. All the episodes are available on Spotify.
Minuto y medio de paz para niños y families on Apple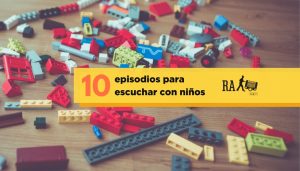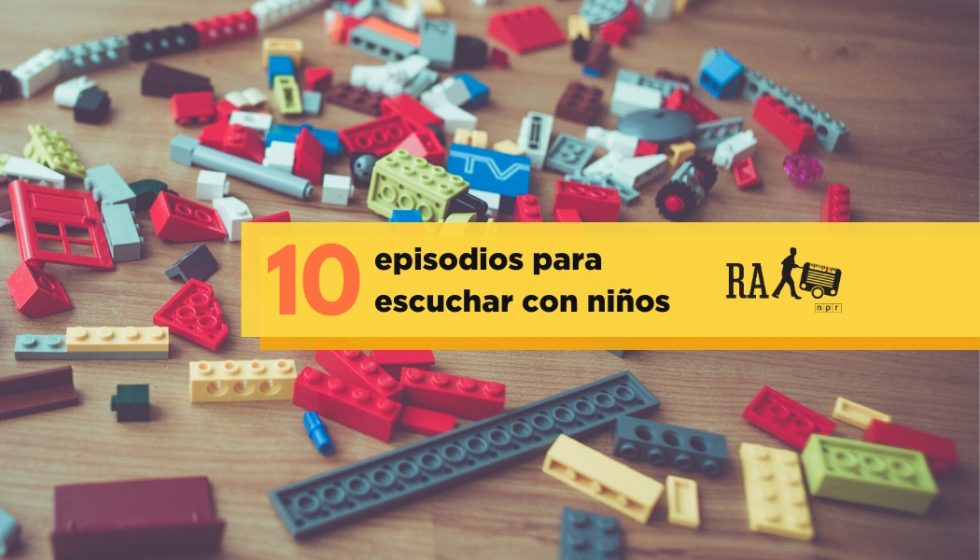 3. RADIO AMBULANTE FOR KIDS
Level: Advanced
Ages: 9-15
These are 10 special episodes produced by Radio Ambulante for kids, though I think it would appeal most to middle or high school age listeners. The episodes are true stories about different topics like sports, history, music, and more.
Radio Ambulante para niños
Radio Ambulante para niños en Google
4. SESAME EN LA COMUNIDADES
Level: Advanced
Ages: 2-5
This podcast features audio content from Sesame Street videos in Spanish, designed to help families address themes like health and emotions. According to the podcast, "Algunos de los temas y el contenido presentados en los videos son delicados por lo se recomienda que usted vea estos videos antes de verlo con un niño." There are 26 episodes so far, and all are under 5 minutes. There are more Sesame Street podcasts for kids in Spanish, with varying themes, and I'll link to them below!
Sesame en la comunidades on Apple
Sesame en la comunidades on Google
Listos para la escuela on Apple
Listos para la escuela on Google
Las aventuras de gastar, ahorrar y compartir con Elmo on Apple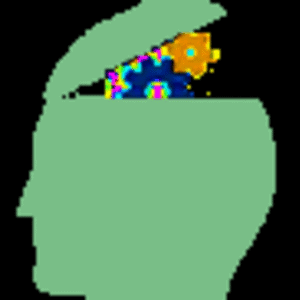 5. CUENTOS INFANTILES AL RESCATE
Level: Advanced
Ages: 5-9
These stories are unique in that each is designed to help kids work through a specific emotions like shyness, frustration, or adapting after a move.
Cuentos Infantiles al Rescate
Cuentos Infantiles al Rescate on Apple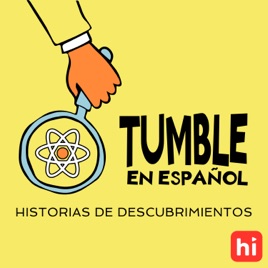 6. TUMBLE EN ESPAÑOL
Level: Advanced
Ages: 7-12
There are only 6 episodes so far (and three of them are only available on the free app Himalaya currently), but this is a really well-done science show my kids love, so I'm including it. Hopefully they will continue translate more! The first three episodes are on Spotify.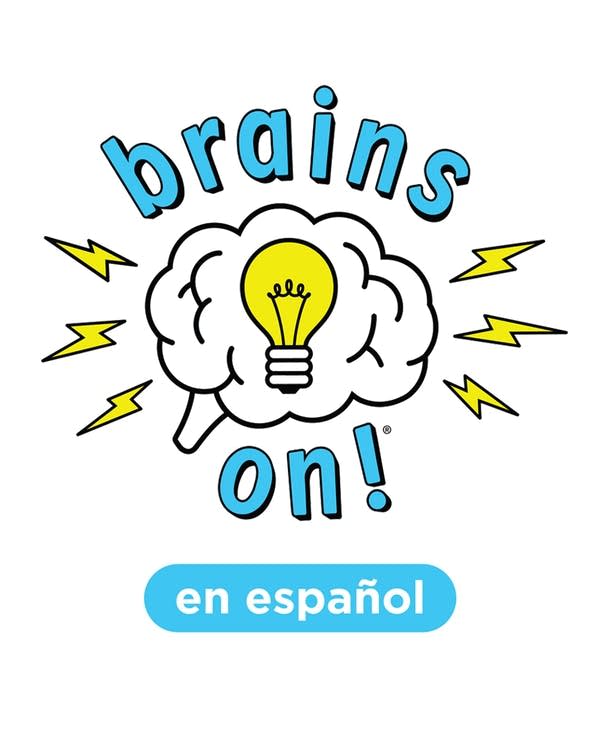 7. Brains on EN ESPAÑOL
Level: Advanced
Ages: 7-12
The English-language award-winning podcast is now available in Spanish!
Brains On en Español focuses on US Latino children's Science, Technology, Engineering, and Mathematics (STEM) education. Curious kids will love these science-based episodes answering common and fun questions.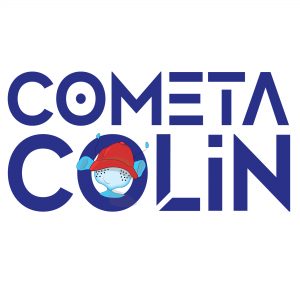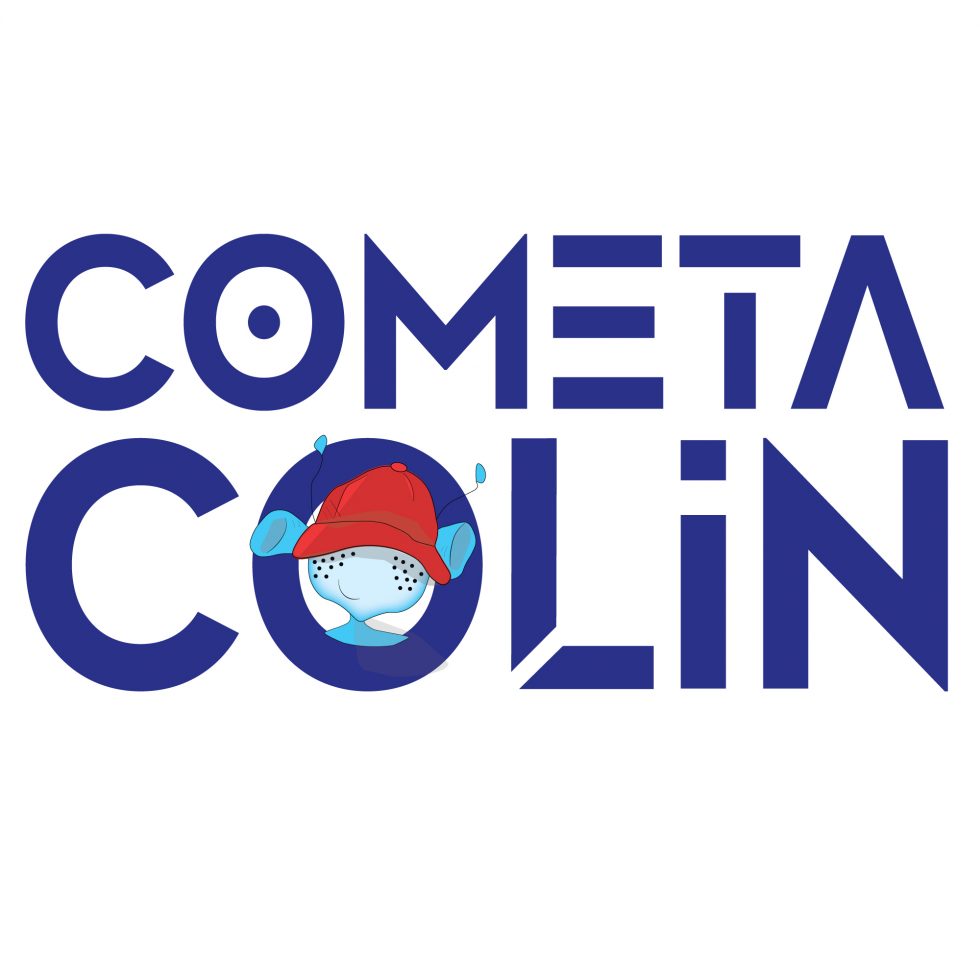 8. COMETA COLÍN
Level: Advanced
Ages: 7-12
Cometa Colín answers questions about different themes like how the Ancient Egyptian pyramids were built and how humans first went to the moon. There are 16 episodes so far, and all are available on Spotify.
Cometa Colin
Cometa Colin on Apple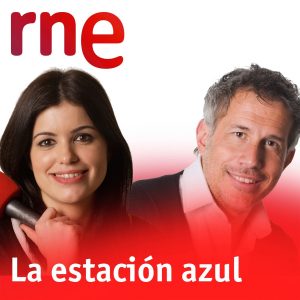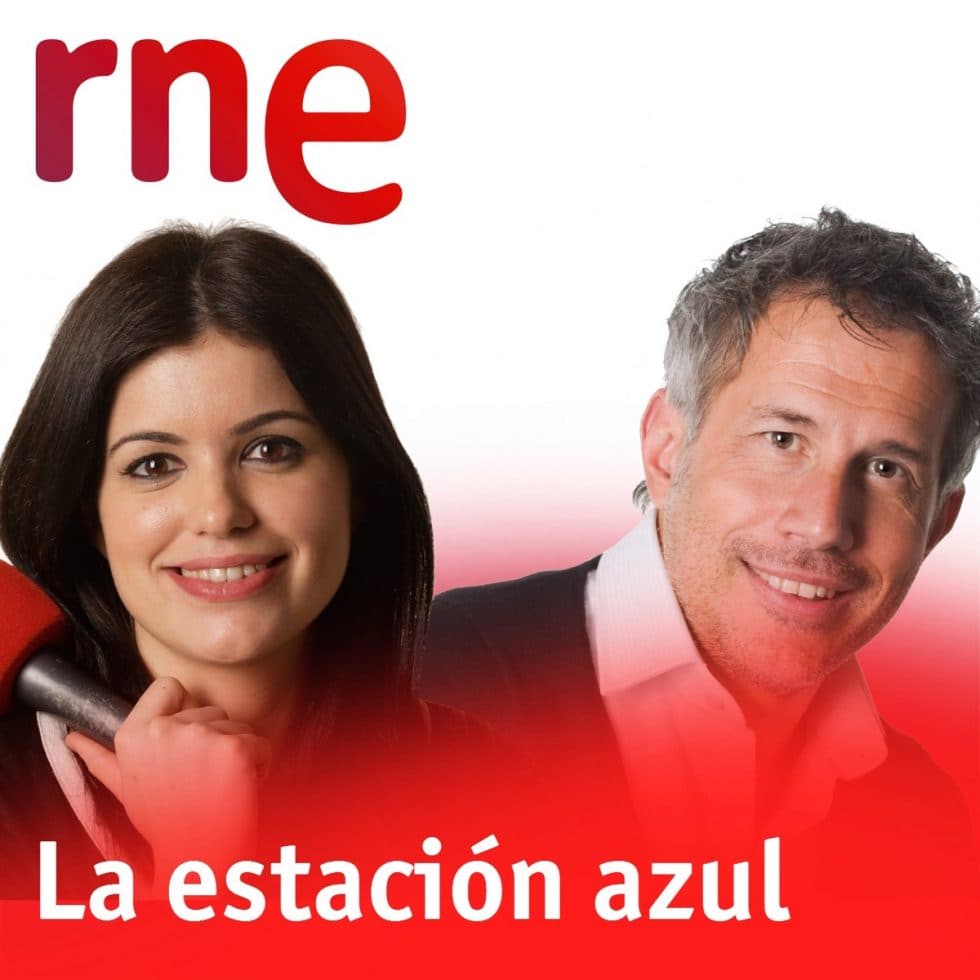 8. LA ESTACIÓN AZUL
Level: Advanced
Ages: 3-8
La estación azul de niños is a family radio show created for children 3 and up. The episodes center on children's literature, conversation, play, music and imagination. For me, the overall sound is a little bit chaotic, but for kids who are 100% fluent and looking for a radio show that's more than a simple story or read-aloud, this could be a good alternative!
READ-ALOUD PODCASTS IN SPANISH FOR KIDS
Here you can find read-alouds from books, for kids to listen in in Spanish! If you have some of these picture books and would like to hear the read-aloud by a native speaker, be sure to search these podcasts!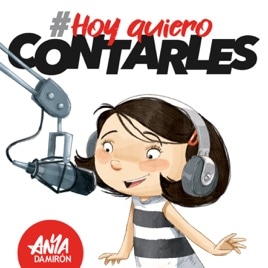 1. HOY QUIERO CONTARLES
Level: Intermediate – Advanced
Ages: 5-10
These read-alouds are selected and presented by Anya Damirón, "una escritora y cuentacuentos Dominicana." The quality and sound effects on this show are great, and included many titles that were new to us. There are more than 27 episodes and you can find them on Spotify.
Hoy Quiero Contarles
Hoy Quiero Contarles on Apple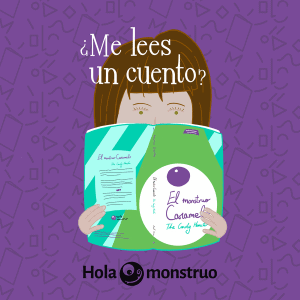 2. ¿ME LEES UN CUENTO?
Level: Intermediate – Advanced
Ages: 6-10
Created by the Editorial Hola Monstruo. this podcast is based on read-alouds of their books, along with some retellings of movies. The episodes range from 10 -30 minutes and can be found on Spotfiy.
Hola Monstruos
Hola Monstruos on Apple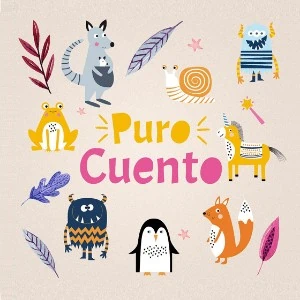 3. PURO CUENTO
Level: Intermediate – Advanced
Ages: 5-9
This is a delightful story-based podcast with high-quality music and stories that range between 2-10 minutes. It's a mix of favorite books and many that are new to us. All the episode are available on Spotify.
Puro Cuento
Puro Cuento on Apple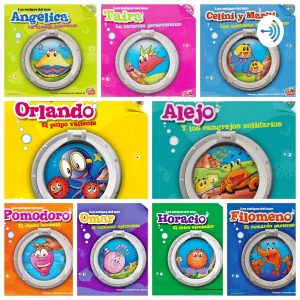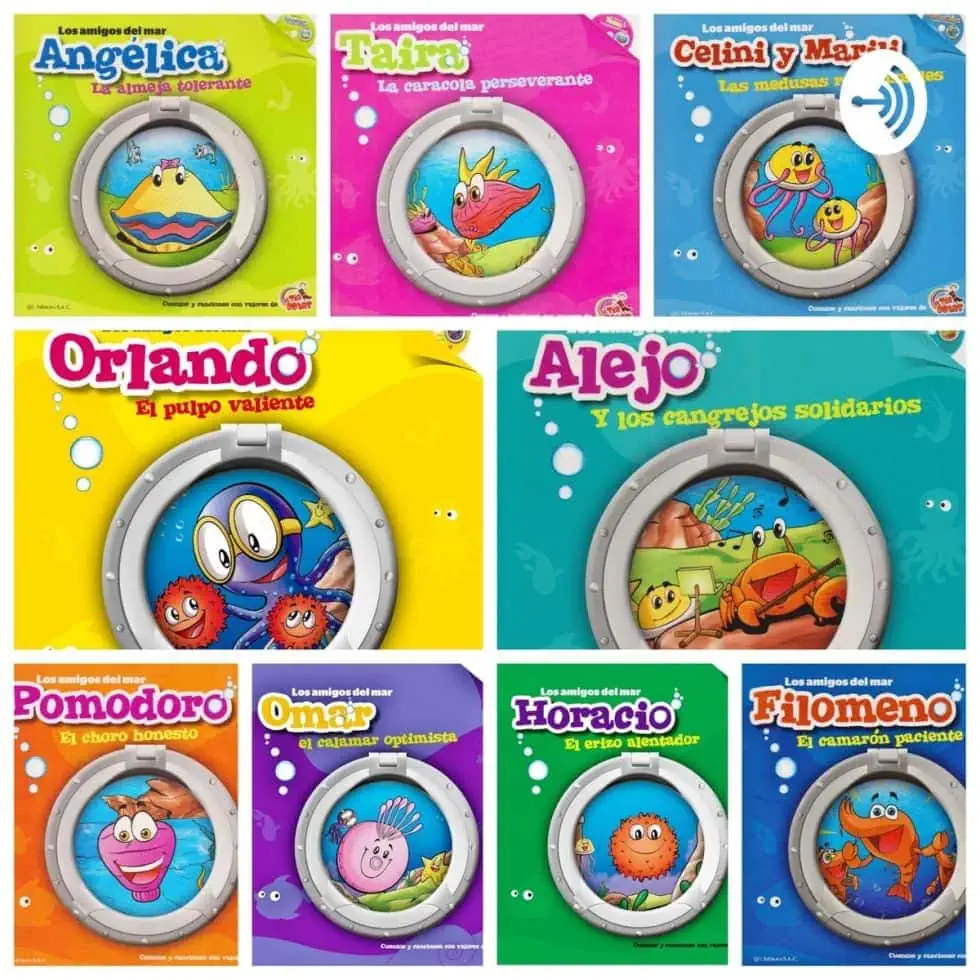 4. CUENTOS INFANTILES CON LA TÍA BOTAS
Level: Intermediate – Advanced
Ages: 4-8
This podcast is a mix of stories and songs, which also happen to be available on YouTube with the text visible for reading along. The first four seasons are comprised of original stories by La Tía Botas, and beginning in the fifth season, read-alouds are included.
Cuentos Infantiles con La Tía Botas
Cuentos Infantiles con La Tía Botas on Apple
RELIGIOUS PODCASTS FOR SPANISH SPEAKING KIDS
Here are Bible stories and other religious-based podcasts for bilingual families!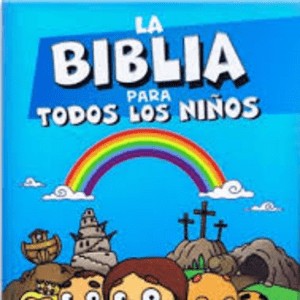 1. LA BIBLIA PARA TODOS LOS NIÑOS
Level: Advanced
Ages: 4-10
This Podcast tells Bible stories in short episodes that are usually 10 minutes or less. Though there are 60 episodes so far, only 20 are on Apple and you have to go to their site (below) to listen to all 60.
La Biblia Para Todos Los Niños
La Biblia Para Todos Los Niños on Apple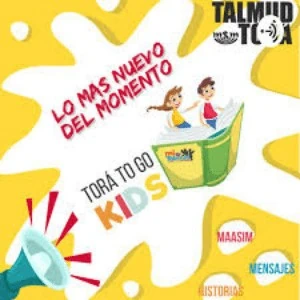 2. TORÁ TO GO KIDS
Level: Advanced
Ages: 4-10
These "Cuentos con mensaje" The podcast includes more than 300 episode and can be found on Spotify as well.
Torá To Go Kids
Torá To Go Kids on Apple
One last resource…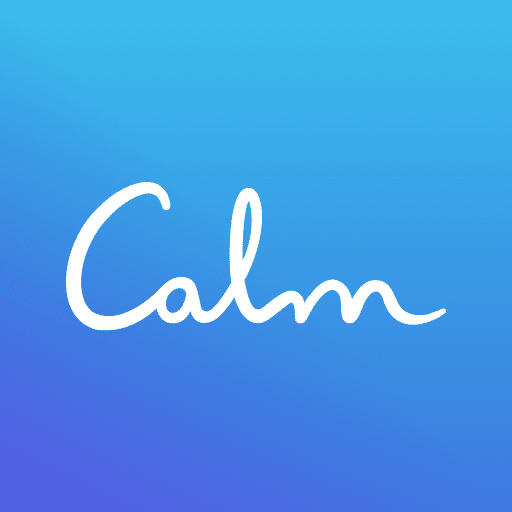 1. Calm App
Level: Advanced
Ages: 4-10
The Calm App is not free (its $39.99), but I wanted to include it because many of you may already pay for it. They just added a section called "Calm Kids," with beautifully done sleep stories (most last 20-30 minutes).
Just make sure to choose Spanish as the language and you are ready to go!
I hope these Spanish Podcasts for kids are helpful to you! Let me know in the comments below if I missed any of your favorites.