César Chávez Quotes And Resources for Kids
Inside: A list of César Chávez quotes, along with his biography and lesson plans for learning more with kids.
César Chávez fought for the rights and welfare of farm workers. He organized marches, boycotts, and even went on a hunger strike for 36 days. Chávez received the Presidential Medal of Freedom in 1994, after his death.
If you are here specifically looking for César Chávez quotes, click here to jump to that section!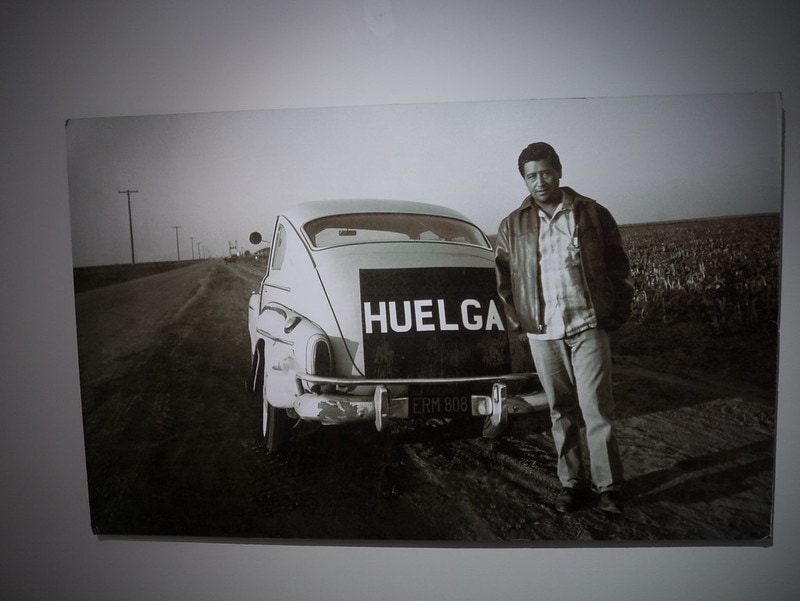 First, let's take a look at Chávez's life and I'll share some great resources for learning more about him in the classroom.
Here's an index of what's included in the post. You can click on any link to jump straight to that section!
Related: Famous Latinos & Hispanic Americans Home Page
César Chávez Biography
Fast Facts about César Chávez

Birth: March 31, 1927,
Birthplace: Arizona
Death: April 23, 1993
Family: Helen Fabel Chávez (spouse), 8 children
Education: Completed Junior High
Career Highlights: Co-founder of United Farm Workers
Famous For: Activism, 1994 Presidential Medal of Freedom
César Chávez was born March 31, 1927 in Arizona. As a young boy, Chávez worked in the fields with his family of migrant farm workers. The conditions for migrant workers (both children and adults) were extremely difficult, with low pay and little protection.
Starting in the late 1950's, he began to work improve the lives of farm workers. He helped communities organize and protest. In 1962, Chávez founded the National Farm Workers Association, which later became part of United Farm Workers with Dolores Huerta in 1972.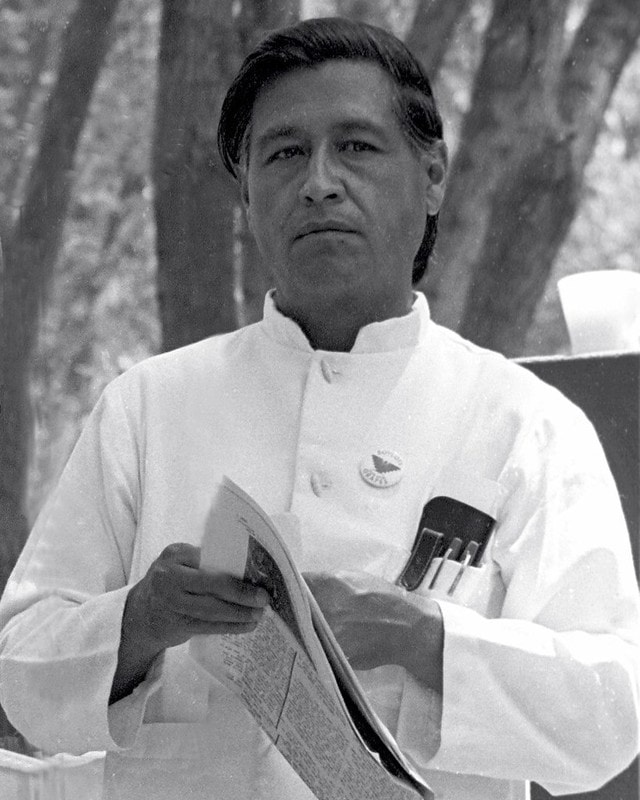 One of the most famous boycotts that Chávez helped to organize was the national grape boycott in 1968. The fight lasted many years, but eventually the unions were able to demand some improvement in conditions from grape growers.
Chávez is known for his nonviolent protests, which included several hunger strikes. The hunger strikes, in fact– one of which laster for 36 days– may have been one cause of his death in 1993. President Barack Obama declared Chávez´s birthday (March 31) a federal commemorative holiday. In 2014, the biographical movie César Chávez was released.
Awards:
Presidential Medal of Freedom
Nominated 3 times for Nobel Peace Prize
2003 Commemorative Stamp
Interesting Facts about César Chávez for Kids
Not only were Mexican migrant workers exploited in their jobs, they also suffered discrimination in their communities. Though the story of Rosa Parks is very famous, most people are not aware that César Chávez was arrested and jailed 10 years before, for sitting in a section of a movie theaters prohibited to Latinos and African Americans.
Though Chávez endured many things from a young age, he said this: "We draw our strength from the very despair in which we have been forced to live. We shall endure."
Printables and links to learn more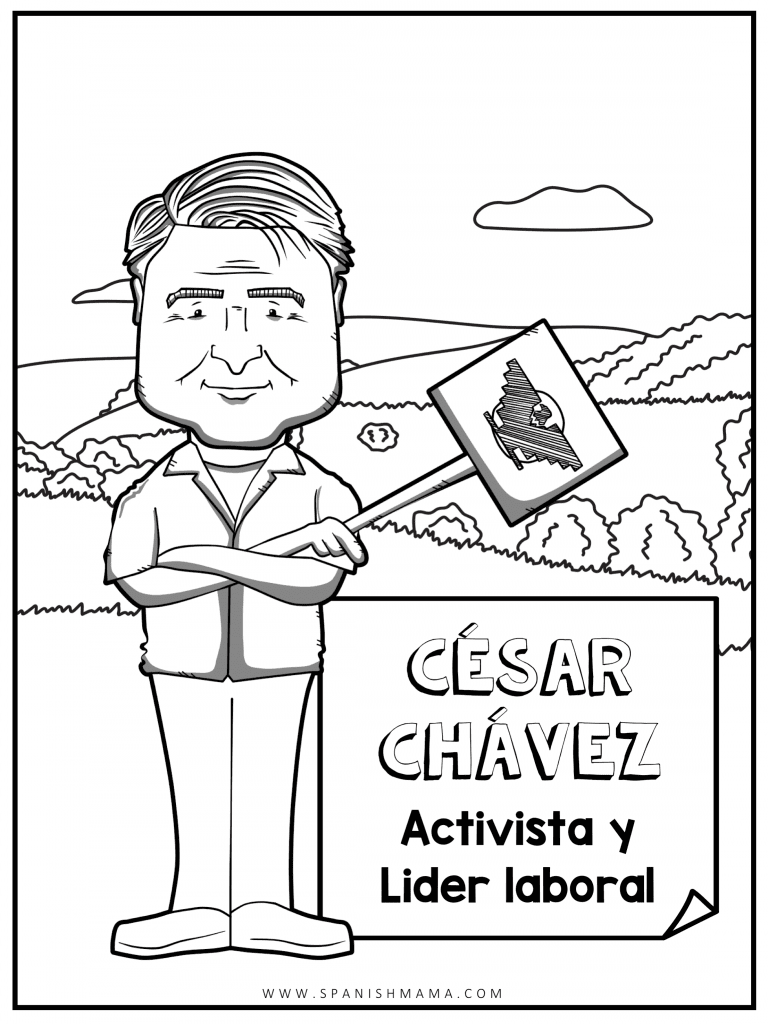 I found a ton of free César Chávez biography resources out there, though lots of pages had old or broken links. I sorted through them and found my favorites that are current and working. Here they are!
First, the California Department of Education has very extensive lesson plans available for every grade, K-12th. It takes a little while to sort through, but if you are looking for in-depth plans you can look there.
Also, if you have a BrainPop account, they have an excellent video with supplemental digital activities.

Resources for younger kids:
Resources for older students:
One-page César Chávez biography passage in Spanish for middle to high school (there are some missing accents, so check before sharing with students).
Biography Literacy Lesson in English.
You also might be interested in my sets of biography slides and project templates for learning about Latinx and Spanish-Speaking leaders, plus a free guessing game.
Books FOR kids to adults
These links are affiliate links.
Here is a Teacher's Guide PDF from Yuyi Morales for the book Harvesting Hope.
Here is a big pack of free printables to go with Harvesting Hope from Arizona University.
Videos About César Chávez
Short biography in English (3min 59s):
A short César Chávez biography in English, designed for kids (3min 26s):
A very quick César Chávez biogafia in Spanish, designed for kids (50s):
Basic bio in Spanish (2min. 31s):
10 Famous César Chávez Quotes
These quotes from César Chávez give us a glimpse into his beliefs and vision for a just society.
1. "Preservation of one's own culture does not require contempt or disrespect for other cultures."
– César Chávez
2. "True wealth is not measured in money or status or power. It is measured in the legacy we leave behind for those we love and those we inspire."
– César Chávez
3. "We need to help students and parents cherish and preserve the ethnic and cultural diversity that nourishes and strengthens this community – and this nation."
– César Chávez
4. "Real education should consist of drawing the goodness and the best out of our own students. What better books can there be than the book of humanity?"
– César Chávez
5. "Once social change begins, it cannot be reversed. You cannot un-educate the person who has learned to read. You cannot humiliate the person who feels pride. You cannot oppress the people who are not afraid anymore."
– César Chávez
6. "Students must have initiative; they should not be mere imitators. They must learn to think and act for themselves – and be free."
– César Chávez
7. "History will judge societies and governments – and their institutions – not by how big they are or how well they serve the rich and the powerful, but by how effectively they respond to the needs of the poor and the helpless."
– César Chávez
8. "The fight is never about grapes or lettuce. It is always about people."
– César Chávez
9. "To make a great dream come true, the first requirement is a great capacity to dream; the second is persistence."
– César Chávez
10. "We draw our strength from the very despair in which we have been forced to live. We shall endure."
– César Chávez
I hope these ideas and resources were helpful to you! If you have more ideas for resources or lessons, let me know in the comments below!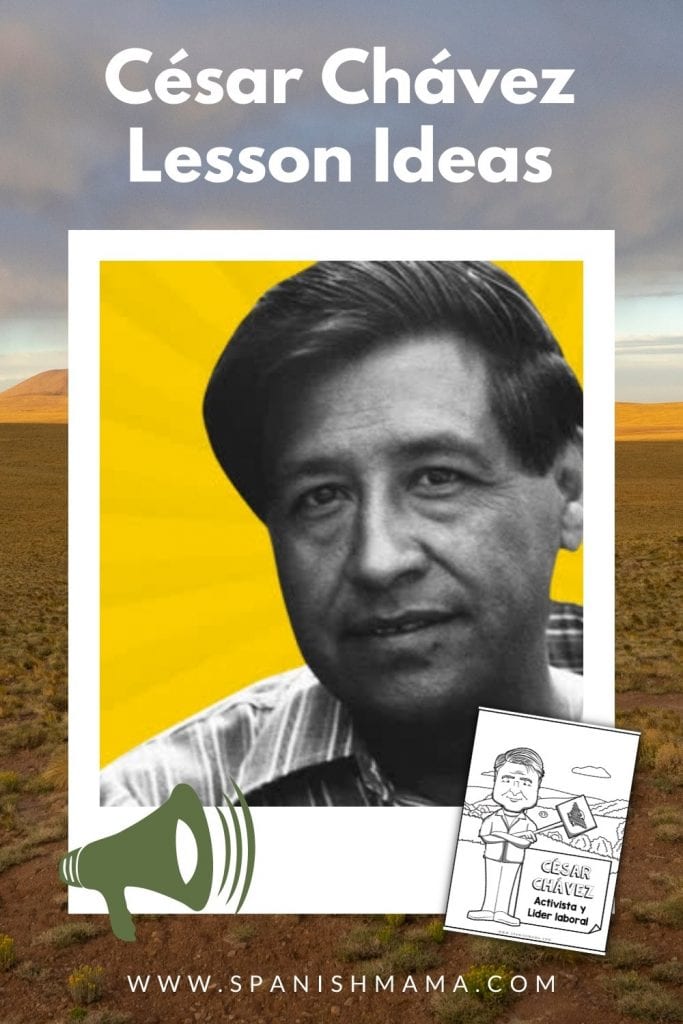 Image Credits:
"Huelga 'Strike' César Chávez" (CC BY 2.0) by jay galvin
"National Hispanic Heritage Month – Cé" (CC BY 2.0) by US Department of State
Join the newsletter
Want to stay in touch and hear from me weekly?

Sign up now and you'll get this free game set.