The Parent Guide to Summer Spanish Learning and Classes (with Cheatsheets)
Inside: A resource guide to keeping up with Spanish over the summer, for all ages. Plus, find summer Spanish classes for Elementary students!
If your kids have been working hard all year in their Spanish classes, don't let summer bring on a language brain drain! Learning Spanish has so many benefits for kids and teens.
Even just putting in 10 or 15 minutes a day during can help reinforce what they studied at school, and maintain their proficiency levels.
There are tons of free and paid resources for learning Spanish online, from babies to teens and adults. I've already written many posts with resource lists, but today's post has them all in one place.
---
Summer Spanish classes for Elementary students:
I highly recommend Sarah's Spanish School. This is a paid program with live and recorded classes, and worth every penny!
---
Summer Spanish Resources 101
If you're a teacher, you can direct parents to this post, or grab the printables to send home with students. For parents, this is a basic guide to the top resources I recommend for keeping up your Spanish over the summer.
If you prefer all this information in a printable cheatsheet, leave your email below and I'll send it over.
Or, read on to click around and explore the resources I've gathered for you!
Skip to the section you need:

Pre-K Elementary Summer Spanish Resources

Middle – High School Summer Spanish Resources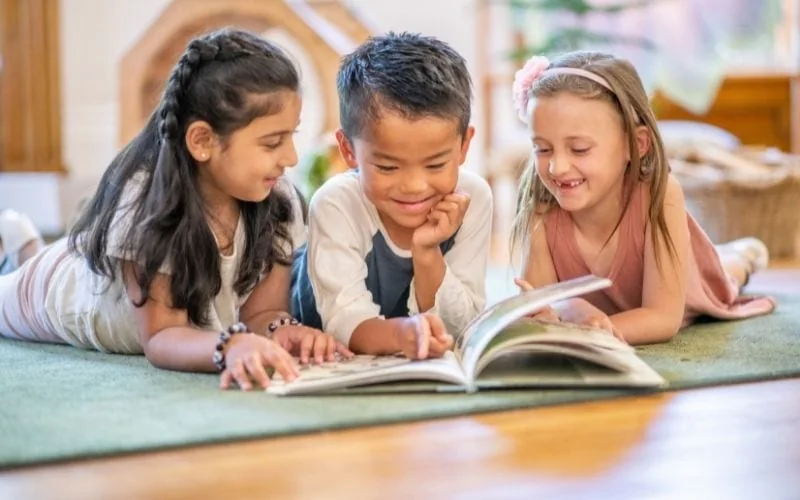 Preschool and Elementary Spanish Summer Resources
Below you can find links that work well for preschool and elementary learners. If you prefer just to get all my top recommendations on a printable sheet, leave your email below and I'll send it to you!
1. Download Apps for Kids
You can see my complete post on Spanish Apps for Kids with previews and descriptions, or try these top picks here:
Spanish Schoolbus
Gus on the Go
Spanish StudyCat
2. Watch YouTube Channels
See my complete list of Spanish channels for kids on YouTube.
¡Habla Jorge! and ¡Habla Pamela! series
El perro y el gato
Kids Learn Spanish Habla videos
3. Read Picture Books
Definitely check out your local library to see if there are any summer Spanish programs or bilingual story hour times available. I also have a list of online bilingual story times.
You can also check out my books lists to find titles you can check out at your library, or try audio books or online Spanish books.
4. Listen to Music in Spanish
You can create playlists in Spanish, or create lists in YouTube. That can be a great option for families learning together, as many songs have subtitles so you can sing along. See my collections of YouTube Spanish songs here.
Below you can find a Spotify list of my favorite songs for young learners!
5. Spanish Learning Sites and Guides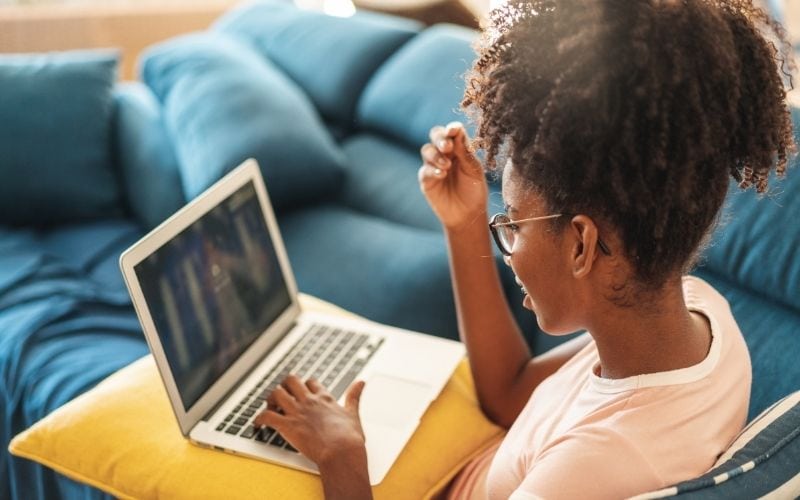 Middle and High School Spanish Summer Resources
Older students may be looking to keep up their Spanish "for fun," or maybe struggled in a class and would like to use the summer months to catch up. Again, browse below for all the complete resource lists and links, or grab the printable list to have the main recommendations all in one place.
1. Study with Spanish Apps
This is probably the easiest way to convince your teen to keep up with Spanish! Though these aren't complete Spanish learning systems, they can be great for maintaining phrases and building on what they know. Read the whole Spanish apps list, or try these top picks:
2. Read Spanish Learner Texts
One of the best ways to improve your proficiency in Spanish is by reading. If you are a Spanish learner, you will acquire Spanish fastest by reading texts that are on your level. Most of these you will have to buy, though they're usually reasonably prices. Here's where to find them:
3. Listen to Podcasts
See a more complete list of Spanish podcasts with descriptions.
For novices:
¡Cuéntame! Podcast
Un día en español
Spanish Obsessed
For intermediate students:
The Unlimited Spanish
DuoLingo Podcast
Españolistos
Español con Juan
4. Watch YouTube Channels
There are many good shows and YouTube channels in Spanish created specifically for learners. These are another amazing way to acquire Spanish quickly as you are getting the audio component. A few might be outdated, but are still worth watching! See the whole list or try these channels for Spanish learners:
Dreaming Spanish
Mi Vida Loca
Destinos
Buena Gente
5. Follow Social Media in Spanish
It can also be fun and motivating to follow some popular accounts from native Spanish speakers. You can follow your favorite Spanish-speaking artists or these should be school-friendly and interesting to follow:
Instagram:
Twitter:
6. Listen to Music in Spanish
I have many lists for students wanting to find song lists. Here are some quick Spotify lists that have school-friendly songs in Spanish as well.
7. Watch Movies or Shows in Spanish
Many shows are available in Spanish (see how to change the language settings here). Watching TV or movies in Spanish is really challenging, and I definitely recommend watching with subtitles! Here are some authentic shows (originally written in Spanish) that teens can try:
Go! Vive a tu manera (Netflix)
Siempre Bruja (Netflix)
Silvana sin lana (Netflix)
Violetta (Disney+)
Join the newsletter
Want to stay in touch and hear from me weekly?

Sign up now and you'll get this free game set.