World Language Teacher Summit and Online Conference
Inside: Find foreign language teacher conferences, including the world language teacher summit, an online opportunity for PD.
FOREIGN LANGUAGE TEACHER CONFERENCES
Looking for some professional development or CEUs for language teachers? Here is a list of the top conferences for Spanish teachers to attend, to help you get started. Check out each site for specifics on where each conference will be held this year and how to register.
1. ACFTL(American Council on the Teaching of Foreign Languages)
2. NTPRS (National TPRS Conference)
3. SCOLT (Southern Conference on Language Teaching)
4. SWCOLT (Southwest Conference on Language Teaching)
5. CSCTFL (Central States Conference on the Teaching of Foreign Languages)
6. ACLL (The Asian Conference on Language Learning)
7. ECLL (The European Conference on Language Learning)
8. NABE (National Association for Bilingual Education)
9. La Consecha (La Cosecha Language Conference)
10. AATSP (American Association of Teachers of Spanish and Portuguese)
This is also an incredible tool from Mike Peto: a clickable map of Comprehensible Input based conferences and workshops!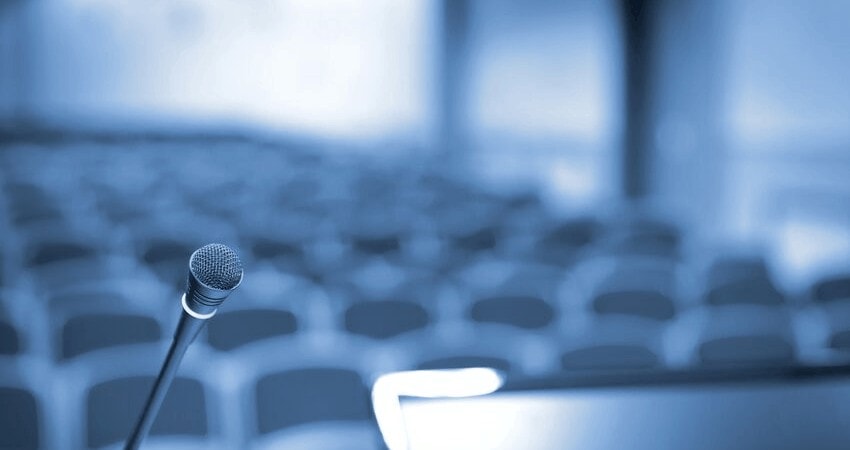 FREE ONLINE PD FOR SPANISH TEACHERS
As much as it's ideal to attend a conference and get your PD hours in person, it's not always possible. If you're like me, budgets and kids have often gotten in the way of being able to physically travel to a world language teacher conference.
Thought it isn't an actual conference, you can check out my (huge!) collection of Spanish teacher videos and demos. They show many different teaching strategies and give you a peek into everyday Spanish classrooms.
WORLD LANGUAGE TEACHER SUMMIT (ONLINE)
There are also some amazing alternatives now, in the form of online conferences! The World Language Teacher Summit is a great opportunity to get some PD in your pajamas for a great deal (if you want on-demand access to the sessions).
Right now you can register to access the individual sessions for free, which start September 23.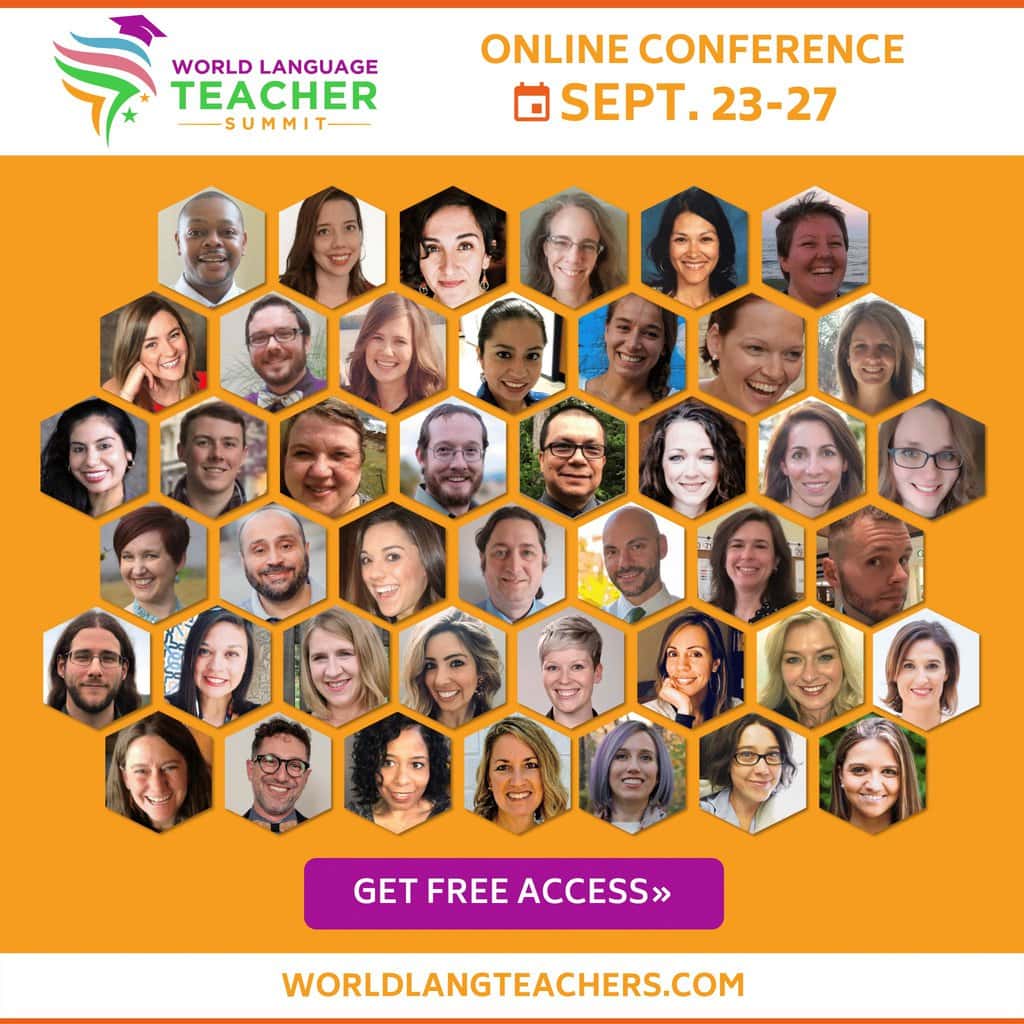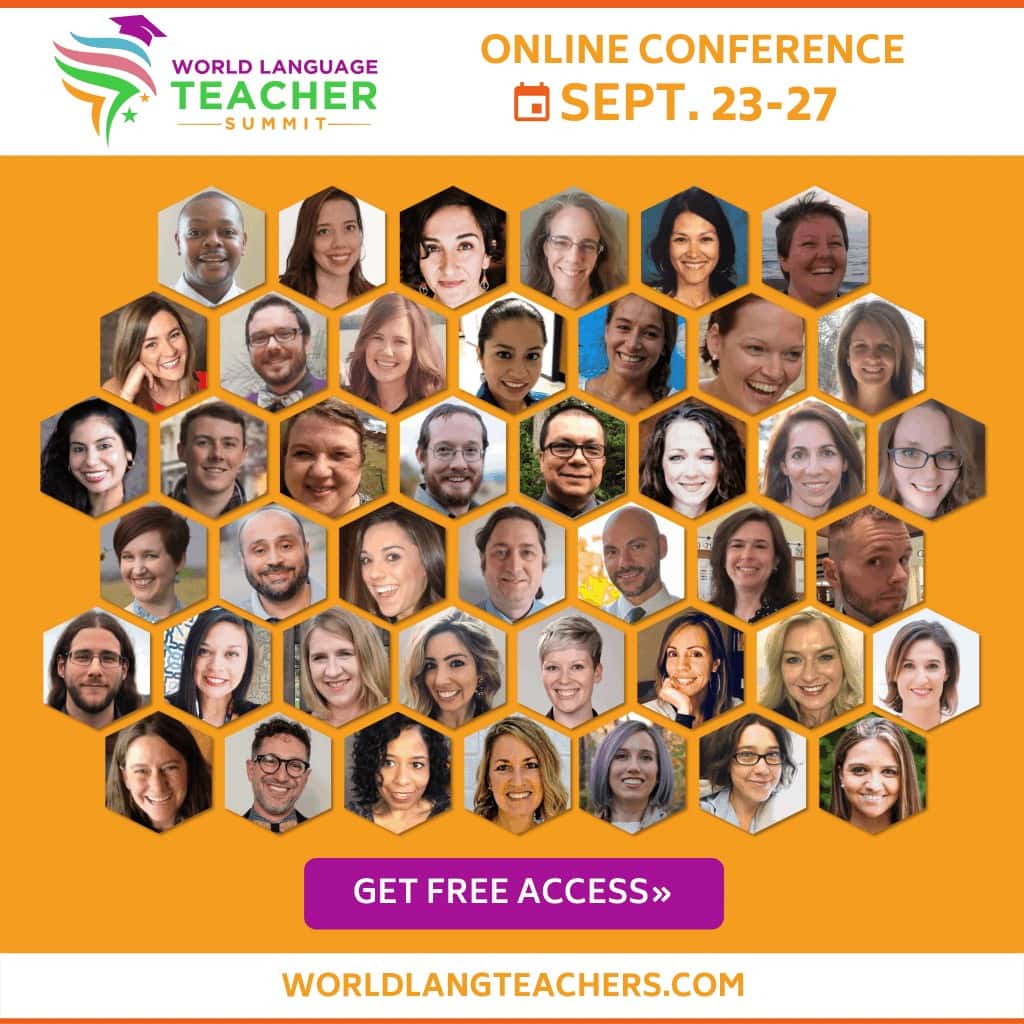 The World Language Teacher Summit Online Conference features over 30 amazing presenters, and covers topics like:
Inspiring Curiosity in the World Language Class
Classroom Management 101
Comprehensible Input with Non-Readers
Effective and Efficient Grading Practices
How to Manage Large Classes
and much more!
You can also download your free playbook, which is a guide to the sessions you'll find in the conference.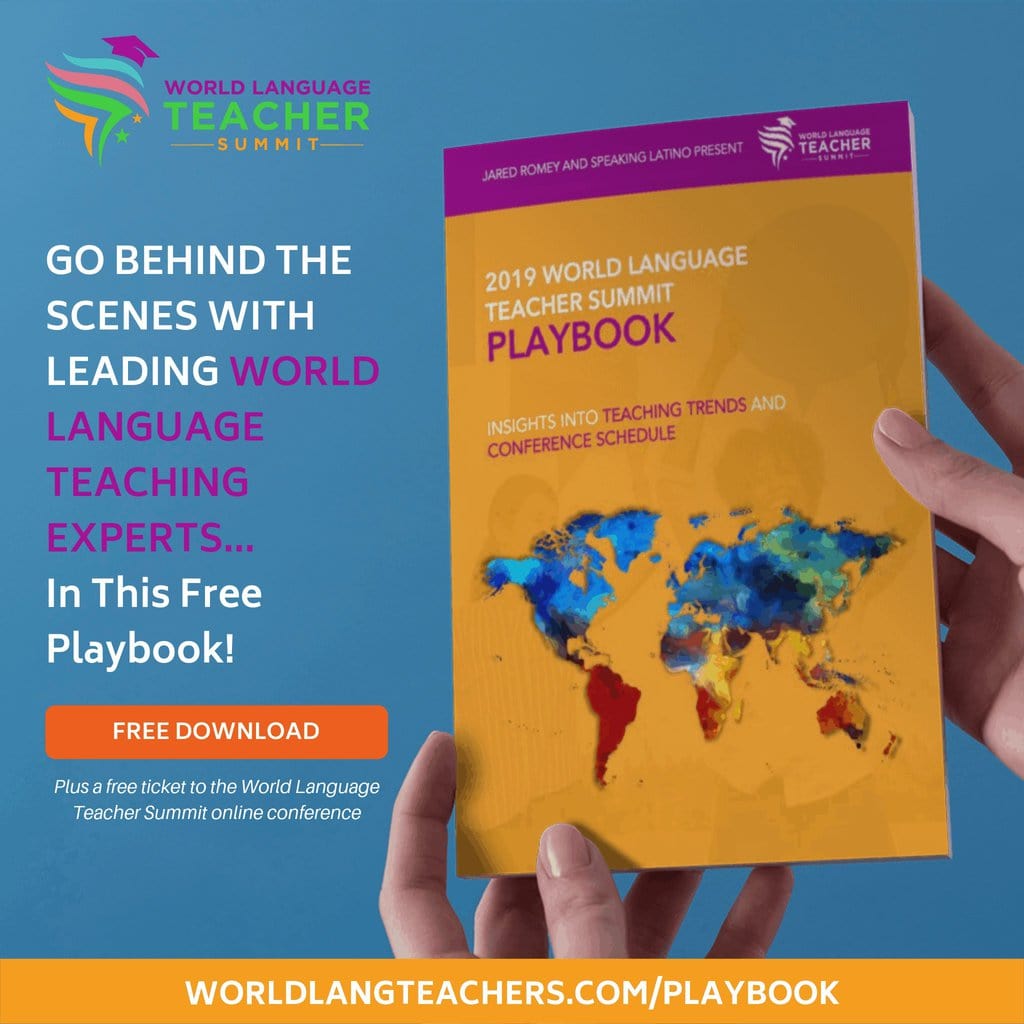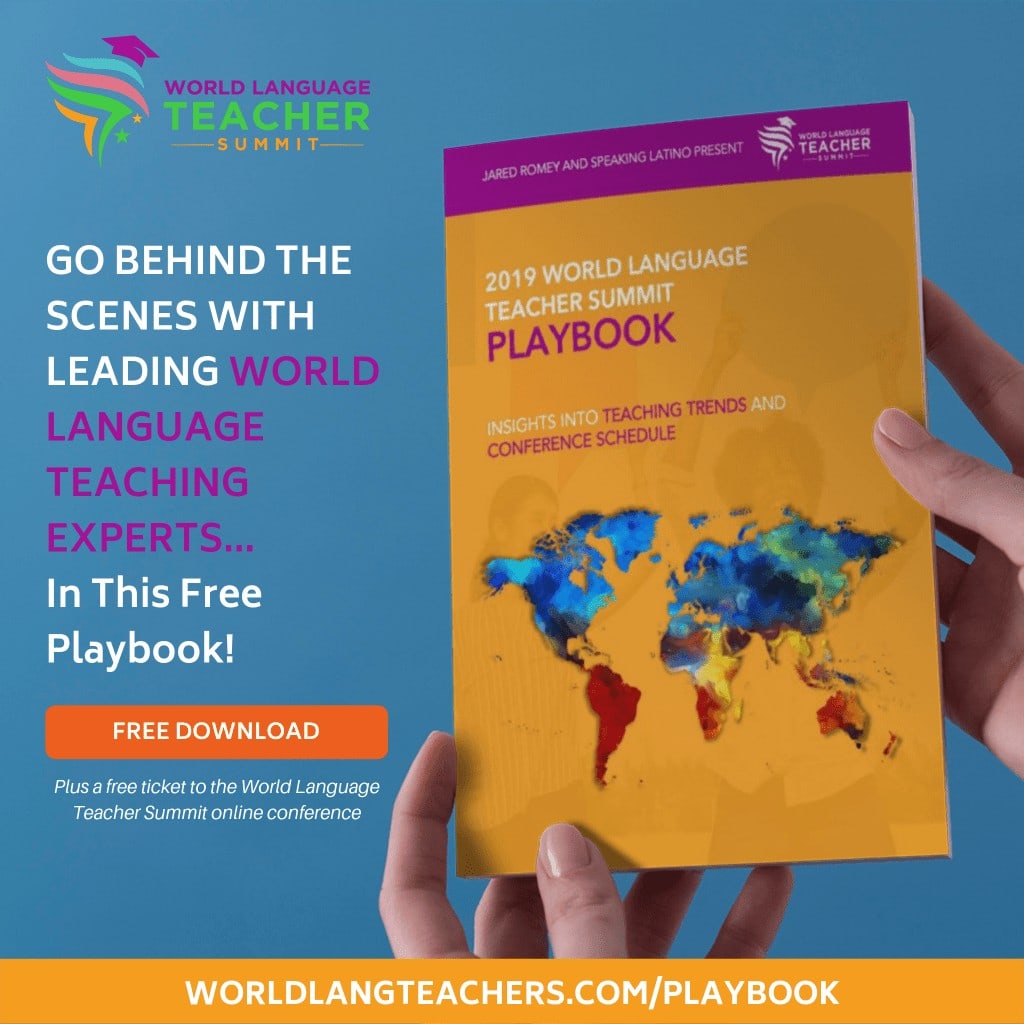 If you're want to know more about engaging and motivating your students to learn World Languages, this is a must for you!Not only will you be exposed to tons of new ideas and strategies, you'll also have the opportunity to connect in real time with some of the most innovative and cutting-edge World Language teachers and educators today.Most of the best PD I've ever received came from everyday teachers who know the daily reality of teaching and offer practical help. That's what you'll find in this online PD! Register for the World Language Teacher Summit Whether you're a relative newcomer to teaching World Languages or you've been at it for years, you'll learn tons of new strategies to engage and motivate your students to learn a world language.
If you decide to purchase permanent access, I may receive a commission for anything you purchase. However, know that I only recommend and endorse products and opportunities like these, that I love and use myself!
Last year's online conference for Spanish teachers is also a great chance to earn CEUs. Check out The Spanish Teacher Success Academy:
Access 25 Masterclass Sessions from teachers like Tina Hargaden, Meredith White, Allison Weinhold, Amy Lenord, Jeremy Jordan, and more, to watch at home. Plus… you can also get a PD certificate worth 22 hours!


What other online or in-person conferences for language teachers would you recommend? Please share in the comments below and I'd love to add to this list!
LIke it? Pin it!