Inside: Tips and resources to learn Spanish with kids, at home.
"Oh, I would love for my kids to learn Spanish. Your kids are so lucky!"
I hear this one often. Really, ask anyone if they'd like their kids to speak a second language and the answer will be YES. Of course we would! But then-
We barely remember high school Spanish. I took German. We can't afford a tutor. I have no idea where to start.
Don't let excuses like this stop you from teaching Spanish to your kids!
The goal CAN be 100% fluency. It can also be a boost before they study Spanish later.
Whether it's a little or a lot– it's a gift!
Language -with all of its magnificent complexity- is one of the greatest gifts we give our children. Yet, we so often treat our verbal communication with children in a casual way. It is a misconception that children learn language passively. Language acquisition is a product of active, repetitive, and complex learning. The child's brain is learning and changing more during language acquisition in the first six years of life than during any other cognitive ability he is working to acquire.

Scholastic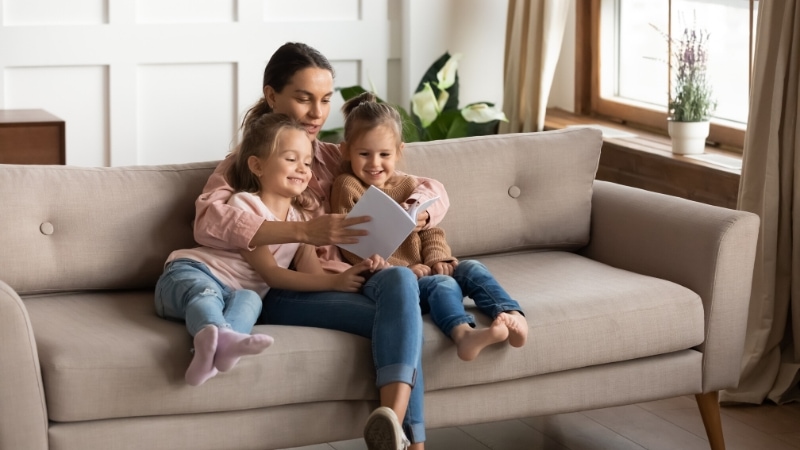 Maybe you're even a native speaker, unsure of how to start speaking Spanish with your kids. If that's you, read how this mom started teaching her son Spanish at 4. It's never too late!
Learn Spanish with Kids at Home: A Guide
This post is packed with links to resources you can use right away. I'll offer a couple of tips, and then you can browse this list for ways to bring Spanish into your home.
If there's a section that you want to see right away, click to jump to that part.
Some Basic Tips to Learn Spanish at Home:
First, a few don'ts:
DON'T be self-conscious. Learning a language for adults can feel awkward, but set a relaxed, fun tone anyway.
DON'T give up if you miss a week or two. Those songs and words stay in little minds longer than we think.
DON'T make perfection the goal. Do what you can. A little bit every day is great.
So, where to start?
First, take a little time to make a realistic plan. How often will you work on Spanish with your kids? Are there certain days or times when you can commit? Start small, stick to it, and then add more if you can.
Gather some physical resources. I have tons of suggestions below, so grab a basket or make some space on a shelf. Go ahead a put the CD in your car or put some books in your child's room for bedtime.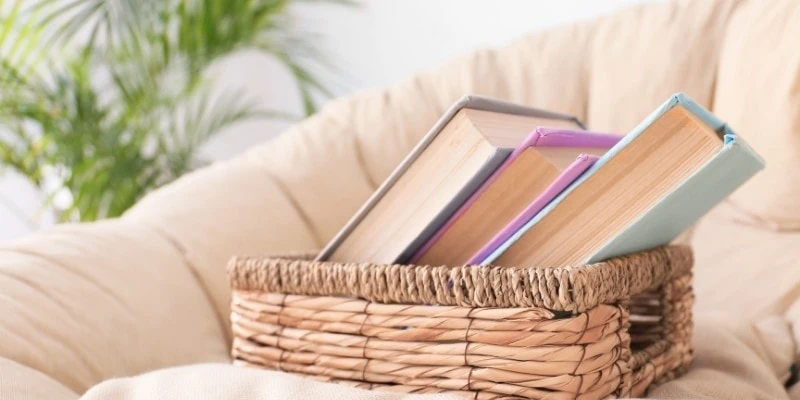 Here are some simple, inexpensive ideas to learn Spanish with kids at home!
1. Learn Spanish with Kids Through Books
Reading in Spanish together is a perfect way to learn very beginning words or develop semi-fluent kids even more. You can slip a Spanish book into your nighttime reading basket to ease into it.
2. Learn Spanish with Kids through Online Resources
You don't have to even leave your home to access all kids of amazing Spanish resources. Here's a rundown of the top resources so you don't have to go hunting for them! I have a list of 100 Spanish online resources you can browse IF you're up for it! Otherwise take a peek at my top picks below.
3. Get a Spanish curriculum to use at home
If you prefer a more formal, structured approach to learning, you'll want to explore a curriculum that has lessons outlined for you. Here are 3 recommendations I have for you!
4. Make a learning Notebook
5. Use Movement as you learn!
Get everyone up and moving as you learn new words, sing songs, or play games. Movement (and some silliness!) obviously helps kids get more excited about learning Spanish, and it also helps their memory.
6. Learn Spanish With Your Kids
Unless you plan on hiring a tutor or enrolling your kids in a dual-language school, most of their learning depends on you, the parents. So if you're really, really committed– you'll need to learn along with your children.
A lot of your learning can happen as you use the activities above with your kids. Ideally, though, you're also working on your own.
I hope these ideas were helpful to you as you learn Spanish at home! If you have more ideas, let me know in the comments below.