Learn Spanish with Kids: How to Start at Home
Inside: 
Tips and resources to learn Spanish with kids, at home.
"Oh, I would love for my children to learn Spanish. Your kids are so lucky!"
I hear this one often.

Really, ask anyone if they'd like their young children to speak a second language and the answer will be YES. Of course we would! But then-
We barely remember high school Spanish. I took German. We can't afford a tutor. I have no idea where to start!

Don't let things like this stop you from teaching Spanish to your kids! 

This post will take you through the language learning process at home, step by step. 
Your goal can be fluency. It could be some exposure before high school classes.
Both are valid goals. Whether it's a little or a lot– any amount of Spanish is a gift to your kids!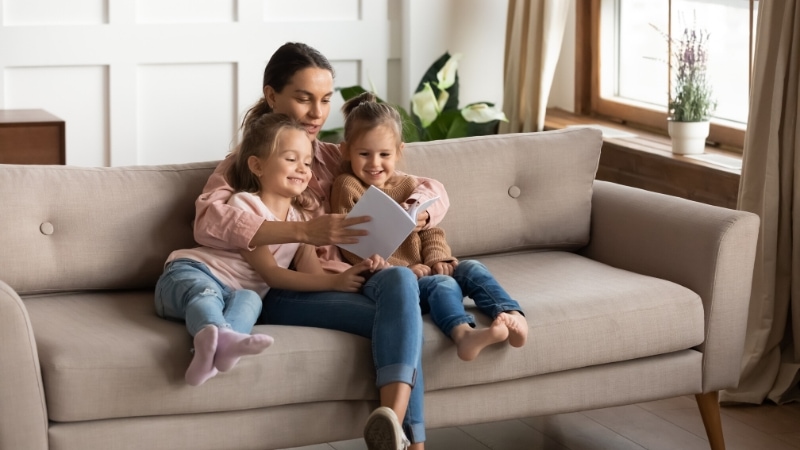 Related: A Guide to Preschool Spanish at Home
The First Big Decision
There are three main paths you can take for Spanish at home:
1. Online Spanish classes

2. Hire a Spanish tutor

3. DIY and Create Your Own Lessons
If your answer is create your own, I've got you covered.
This post is packed with step-by-step tips for getting started, and it's all organized for you below.
If you are interested in online classes, I also know exactly where to send you!
Sarah's Spanish School is my go-to for online Spanish lessons.
I'm pretty picky, but these classes are really well done and high-interest for children– they might even forgot they're learning Spanish along the way!
They do immersion-style teaching while staying comprehensible, through real-life topics, stories, and science.
Just grab a free trial to see if it's a good fit for your kids!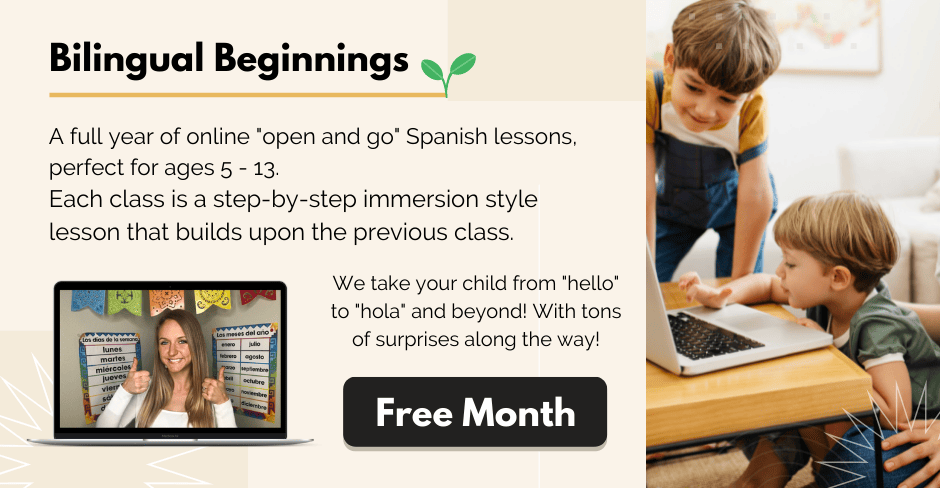 It's the best platform I know of, and it's one cost per family– no matter how many siblings are learning together.
Even for native speakers, it can be confusing to know where to start.
If that's you, read how this mom started teaching her son Spanish at 4. It's never too late!
Ok, now for those of you looking to create your own lessons.
Learn Spanish with Kids at Home: Planning It Out
Let's say you want to teach your kids yourself. To get started in learning a foreign language at home, you need to do three things:
1. Outline some beginning topics. Some ways to do this:
2. Gather some basic resources.
Below, I have a whole library of resources. Don't try to use them all! Pick a few formats that you like best.
Once you have chosen your main topics, set up some resources for that. (For example, if you want to start with numbers: make a page with links to songs, print some flashcards or worksheets, and check out a library book on counting).
3. Create a routine.
Pick a time of day or certain days of the week to start learning!
If teaching toddlers: keep it very short and play-based.
With preschoolers: keep it less than 30 minutes per session, a a general rule.
Older kids can handle more, but remember learning a language can tire kids out and they will need breaks.
Bonus tips:
Gather some physical resources. Online resources are great, but real objects can help us stay on track. Grab a basket or make some space on a shelf. Go ahead a put the CD in your car or some books in your child's room for bedtime.
Lessons should always be comprehensible (not just a bunch of Spanish noise!).
Also:
Don't be self-conscious. Learning a language for adults can feel awkward, but set a relaxed, fun tone anyway.
Don't give up if you miss a week or two. Those songs and words stay in little minds longer than we think.
Don't make perfection the goal. Do what you can. A little bit every day is great.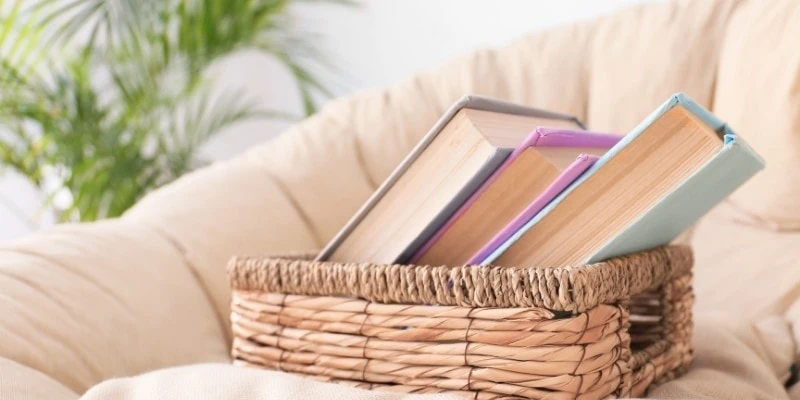 A Guide To Resources for Learning Spanish With Kids
This post is packed with links to resources you can use right away. Take your time and make notes as you go!
List of Contents:
1. Free Spanish Curriculum and Flashcards
2. Learn with Spanish Songs
3. Top Spanish Apps for Kids
4. Learn Spanish with Books
5. Make a Language Learning Notebook
6. Learn with Podcasts
7. Bilingual Storytimes
8. Cartoons and Movies
9. Play Games and Get Moving in Spanish
10. Resources for Parents
Here are some simple, inexpensive ideas to learn Spanish with kids at home!
1. Free Spanish Curriculum (PDF Format)
Spanish Starter Kit (Elementary)
I created this intro Spanish course to take families through the basics, together. It's best for elementary-aged students who are complete beginners.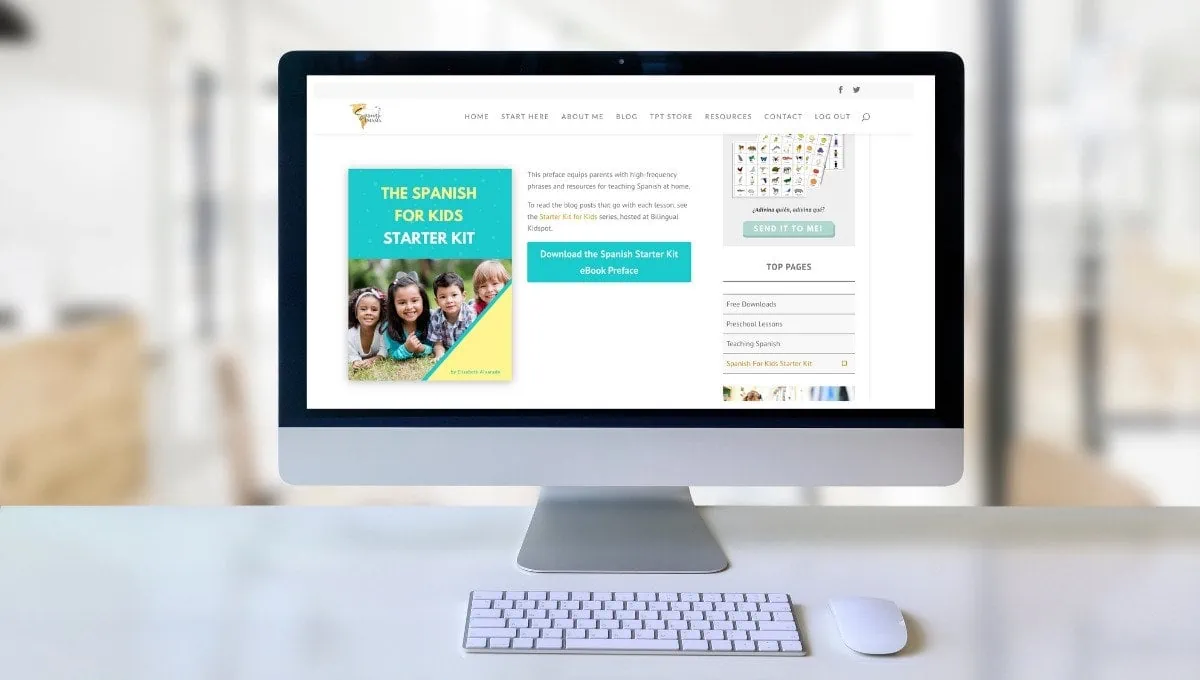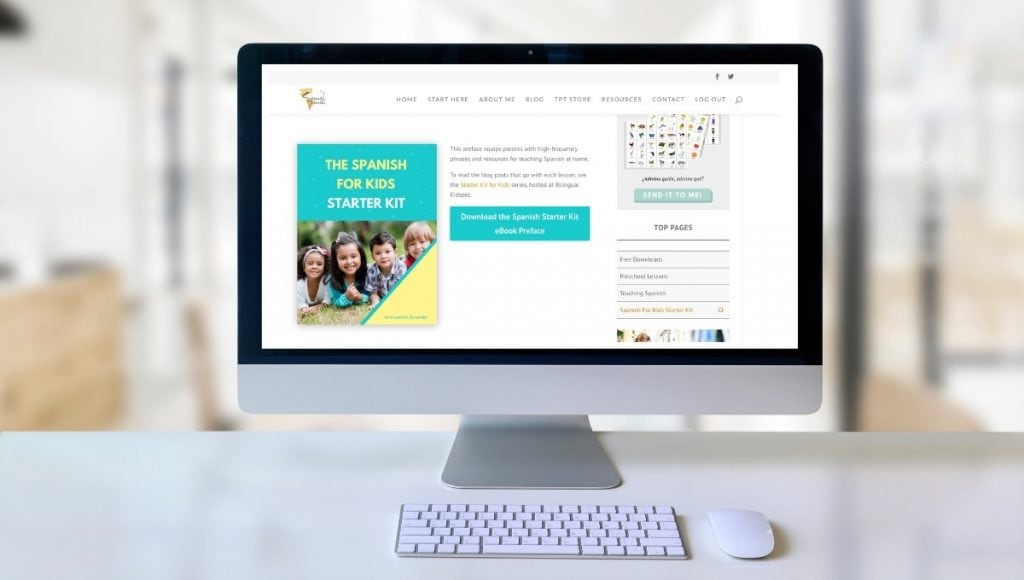 The free starter kit covers common themes like greetings, numbers, family, emotions, hobbies, and other topics. The 500+ pages include games, vocabulary cards, stories, worksheets, and more.
Traditional Grammar-Based Curriculum
You can use this free download of a 245-page PDF "Learning Spanish" curriculum here. It's free!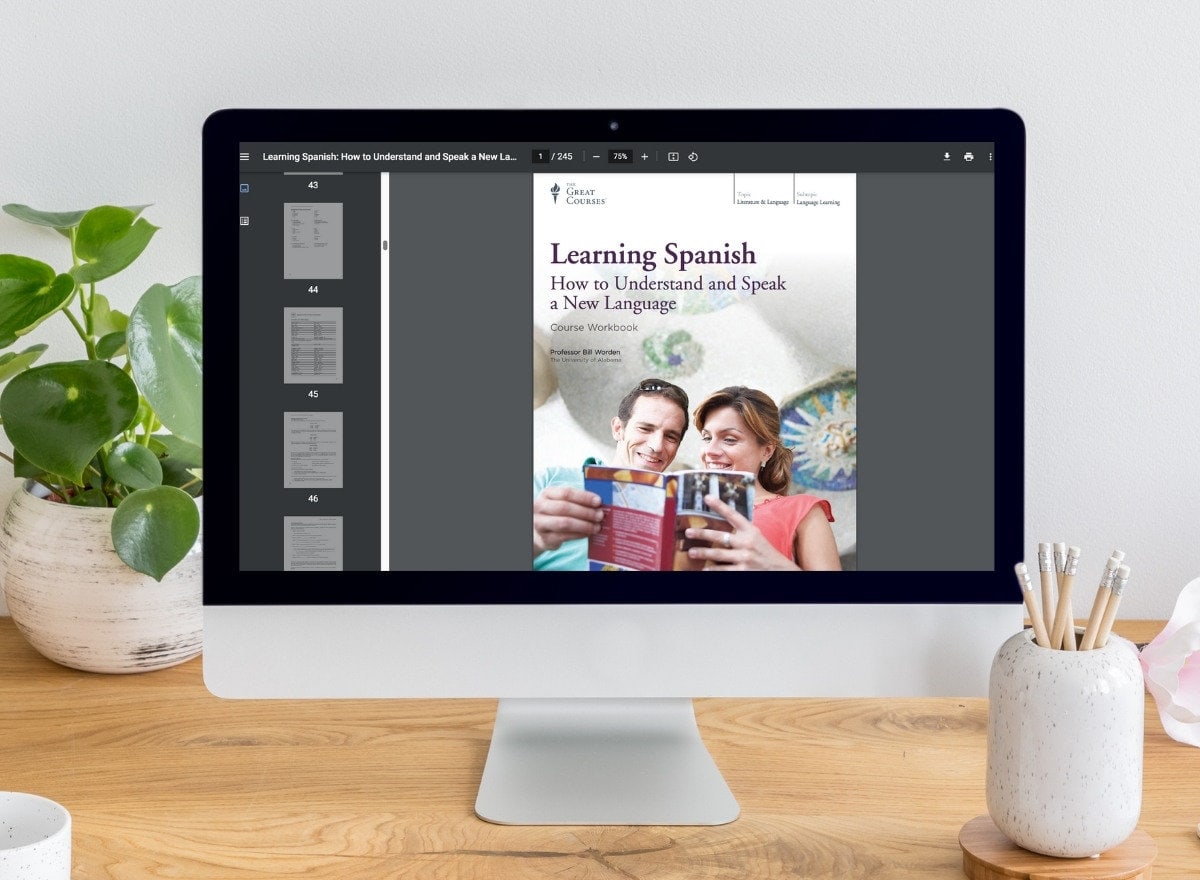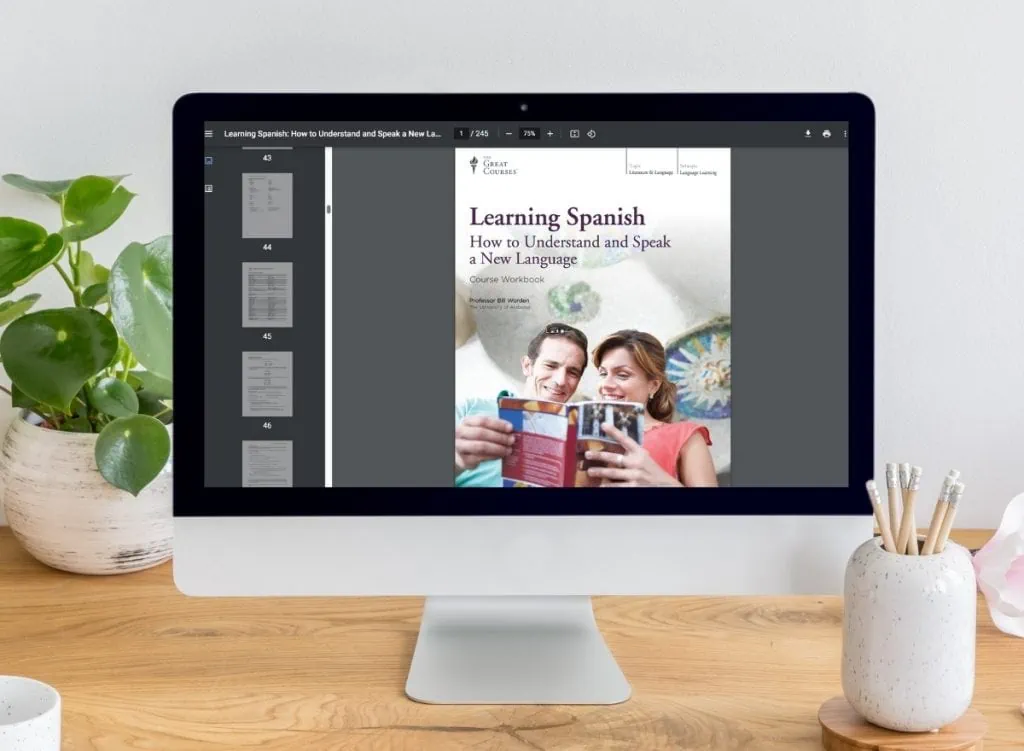 Though it's not my favorite way to learn Spanish, some parents and teachers want to have an organized, clear outline of the beginner steps of Spanish grammar, verb conjugations and vocabulary, especially as a reference and with a bunch of English-Spanish translations side by side.
Free Spanish Flashcards
Though flashcards are obviously not a curriculum, they can be a nice physical supplement. You can also use them as posters around the house and spark interest in new language topics.
These flashcards introduce over a 100 Spanish words and are great visuals for younger learners.
2. Learn Spanish with Songs
Whatever learning experience you choose, surround your kids with music in Spanish.
To choose Spanish songs by topics (numbers, colors, greetings, etc.), see my themed guide here.
Here are some of my favorite channels for younger children, on YouTube:
Super Simple Spanish is always a hit with young kids.
Calico Spanish also has a good collection of songs specifically designed to teach basic concepts and conversational skills.
Rockalingua is another great option for kids learning Spanish, with nice graphics and music.
Basho and Friends is a good fit for slightly older learners (upper elementary). He has a big list of songs that cover all sorts of topics in Spanish.
Some playlists on Spotify:
Spanish Nursery Rhymes and Folk Songs is a playlist I created for my kids to learn traditional Spanish lyrics and songs.
Spanish Music for Kids – New Songs is a mix of more current children's songs from Spanish-language artists.
Favorite Songs for Spanish Class includes popular, current music in Spanish for pre-teens who may feel like many of the other songs listed here are "baby-ish."
3. Spanish Apps for Kids at Home

You can also supplement with fun apps!
Gus on the Go is one of my favorites for young children who need a simple app for learning some new vocabulary words in Spanish. Their stories stories app is mostly paid but very good as well.
($3.99, some parts free.)
DuoLingo is the most comprehensive, easy to use, and engaging language app available right now for free. It's best for kids who are older elementary and can read. (Free)
FunSpanish by StudyCat introduces 200 basic words, while teaching listening, speaking, spelling, useful vocabulary and simple sentences
($39.99 per year)
KinderLingo teaches basic vocabulary and includes games for practicing them, including 150 words.
(Free)
4. Learn Spanish with Kids Through Books
Reading in Spanish together is a perfect way to learn very beginning words or get language in context. You can slip a Spanish book into your nighttime reading basket to ease into it.
If you want to teach your kids Spanish, start building up a library today.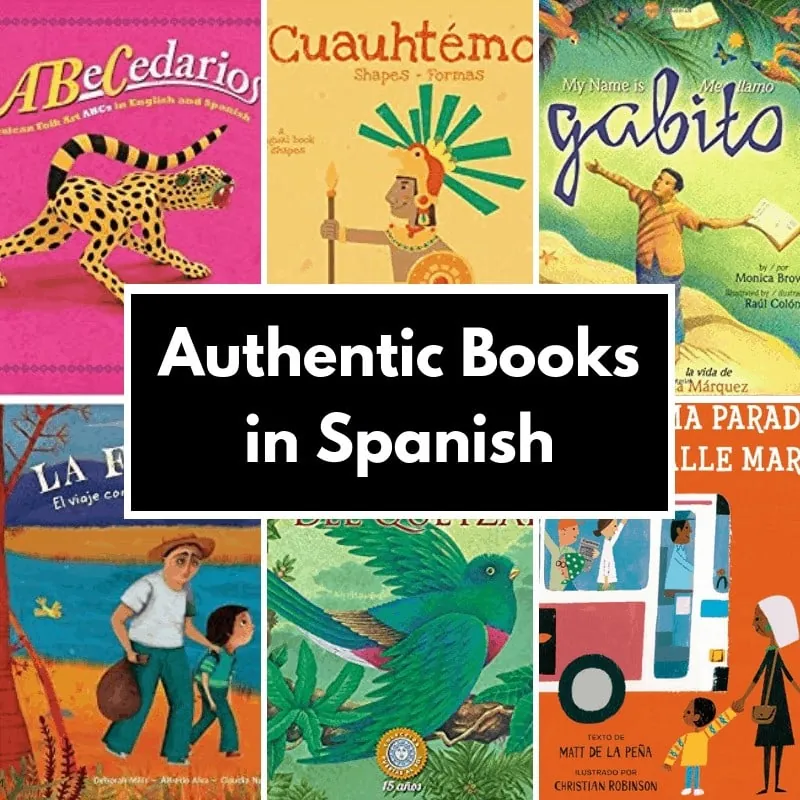 I have some GREAT Spanish book lists and many even include a printable list to take to the library.
See my Spanish book lists by theme.
If you took some high school Spanish but aren't fluent, books are the perfect solution.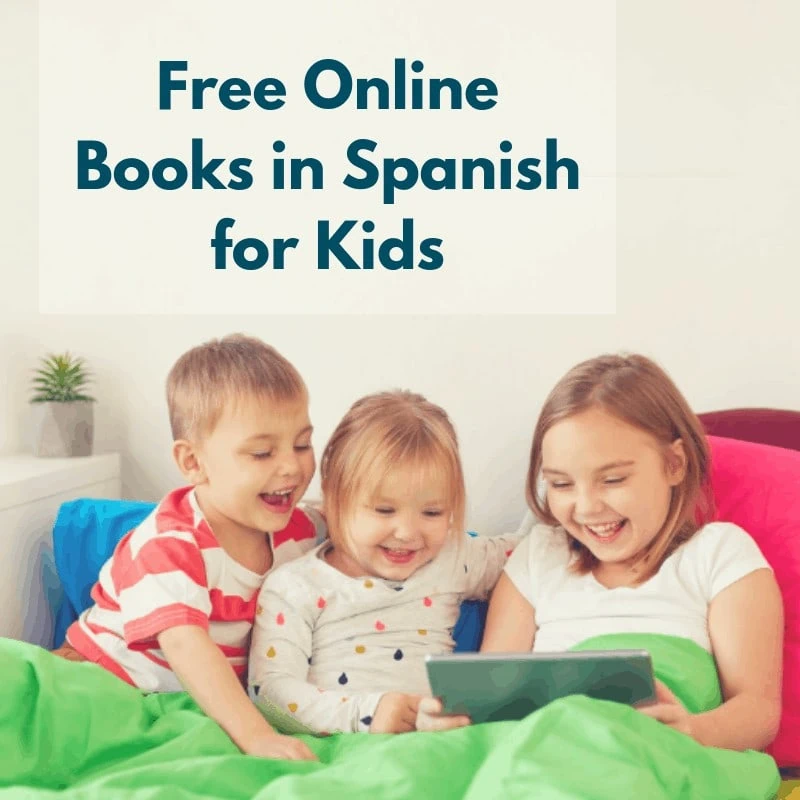 FREE Online Spanish Books
What if your budget is really tight, or your local library doesn't have a great Spanish selection? No worries – each year there are more and more options for online Spanish books, many with audio options as well.
Language -with all of its magnificent complexity- is one of the greatest gifts we give our children. Yet, we so often treat our verbal communication with children in a casual way. It is a misconception that children learn language passively. Language acquisition is a product of active, repetitive, and complex learning. The child's brain is learning and changing more during language acquisition in the first six years of life than during any other cognitive ability he is working to acquire.
5. Make a Language Learning Notebook Together
It helps to have one central place for any worksheets, vocabulary cards, or games you may use as you're learning Spanish.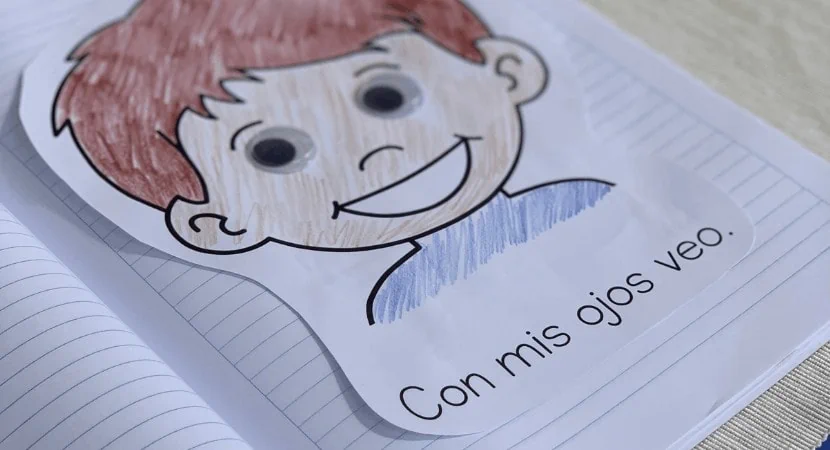 A simple notebook system can help keep you on track!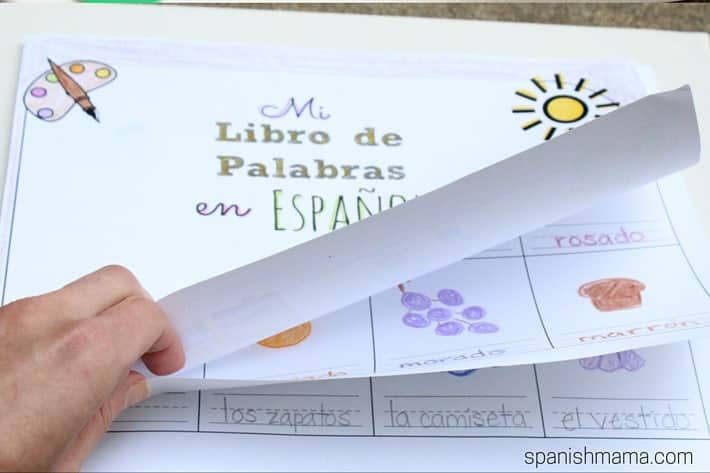 If you are doing a mix of things– a podcast here, a song there– it can feel scattered. To keep track of your new phrases, you can also do a simple pictionary.
6. Listen to Spanish Podcasts
Podcasts are another excellent way to get Spanish listening in, for busy families.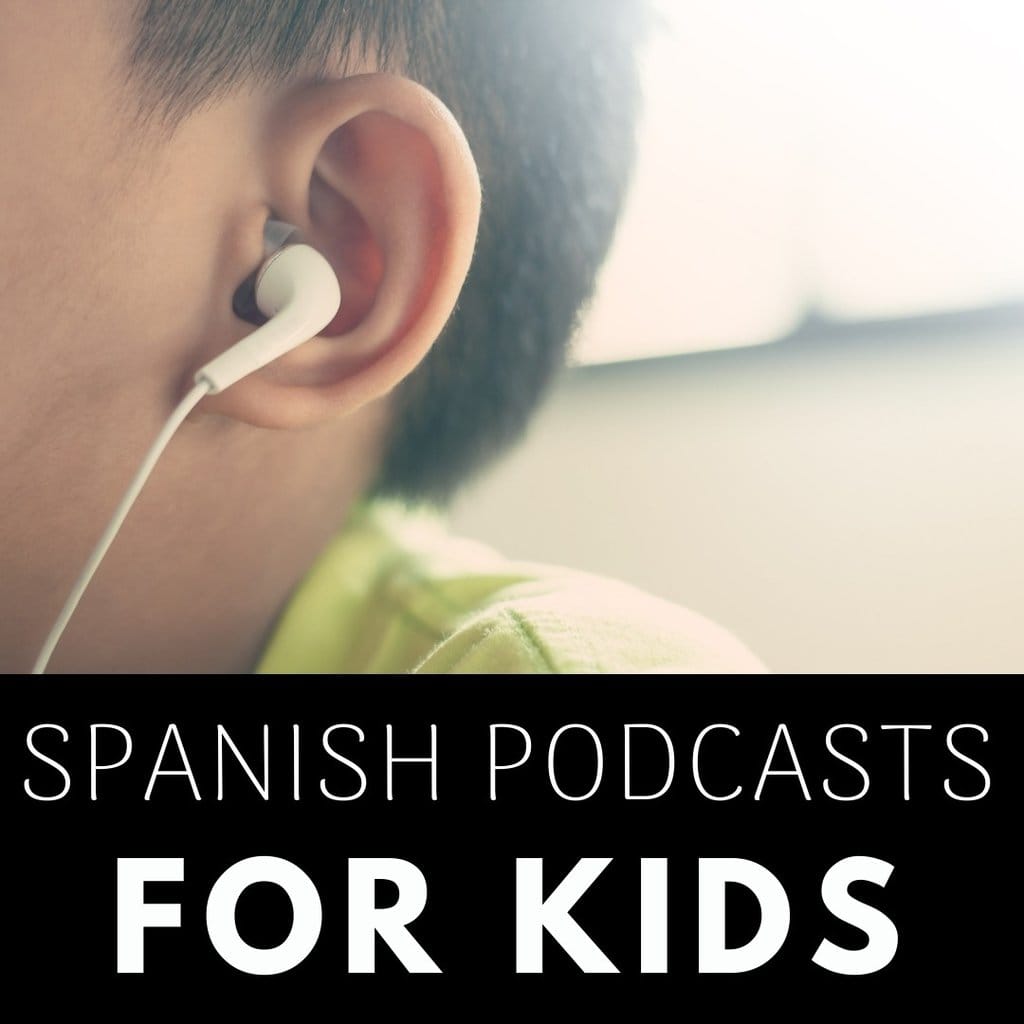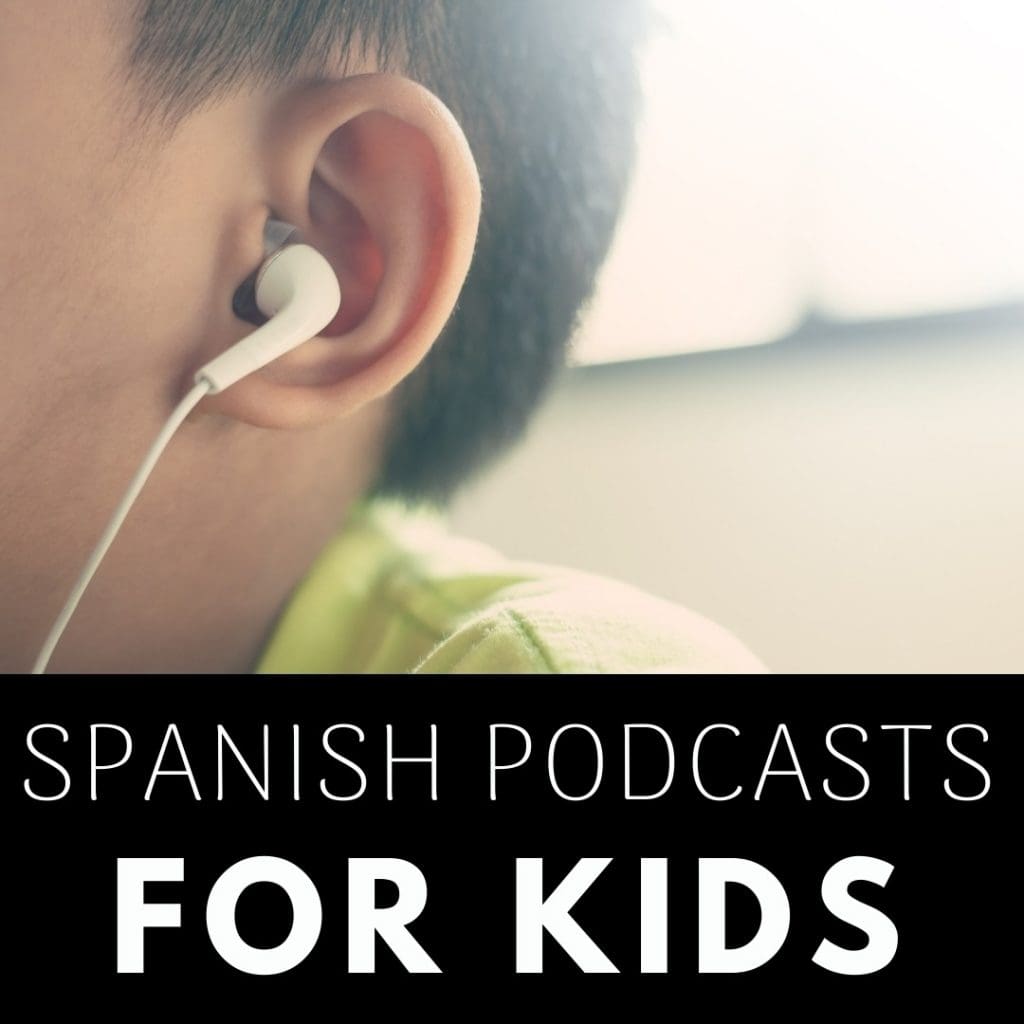 Please note: almost every Podcast is too advanced for young learners.
Eat Your Spanish is the best option for beginners!
Another option for listening to native Spanish speakers and developing comprehension skills is the site VideosEle and YouTube channels made for Spanish learners. Older students may especially benefit from a YouTube channel like Mi Vida Loca, Buena Gente, Spanish with Alma, and Dreaming Spanish.
7. Bilingual Storytimes
Spanish storytimes at the library are a wonderful way to learn and connect with other families.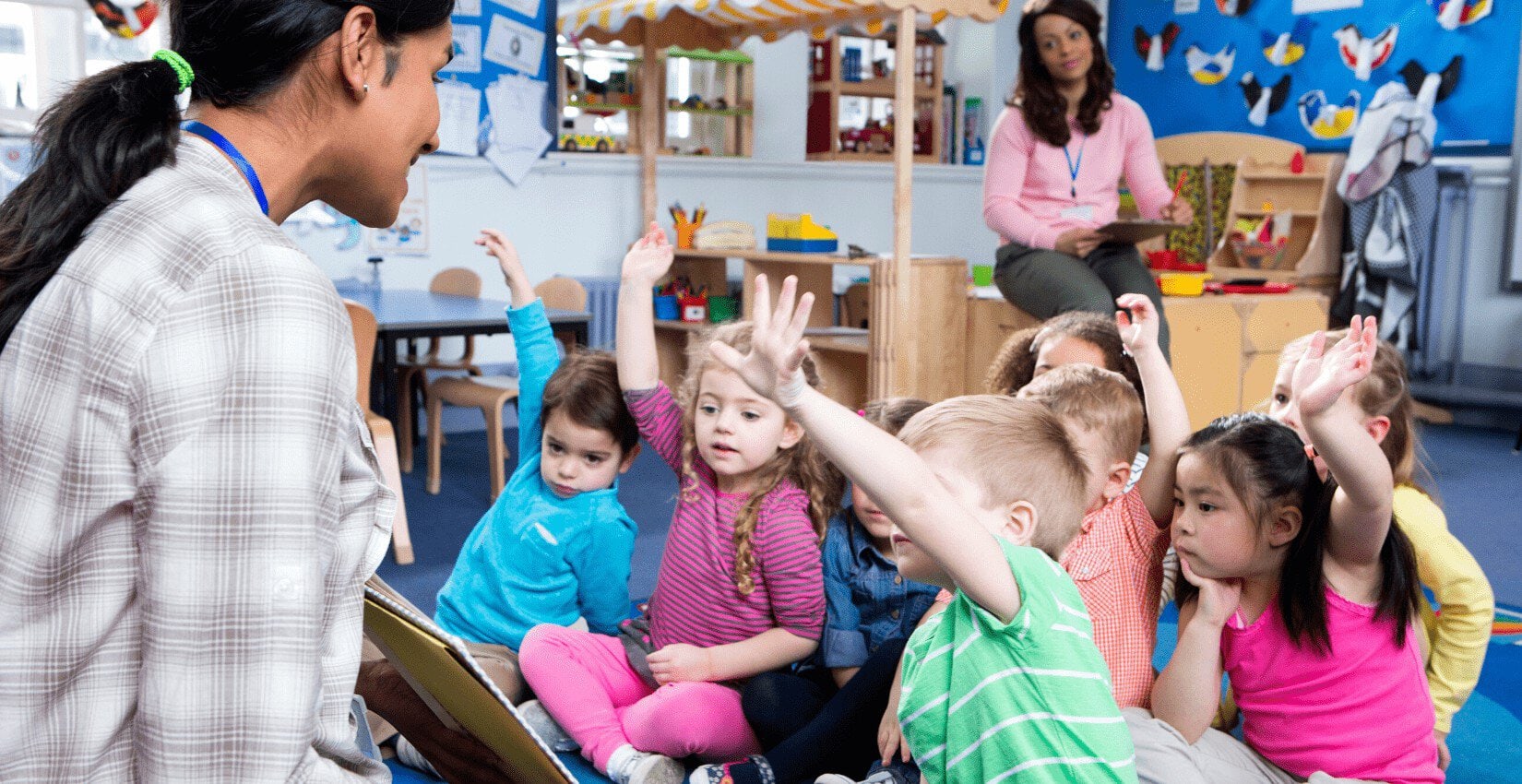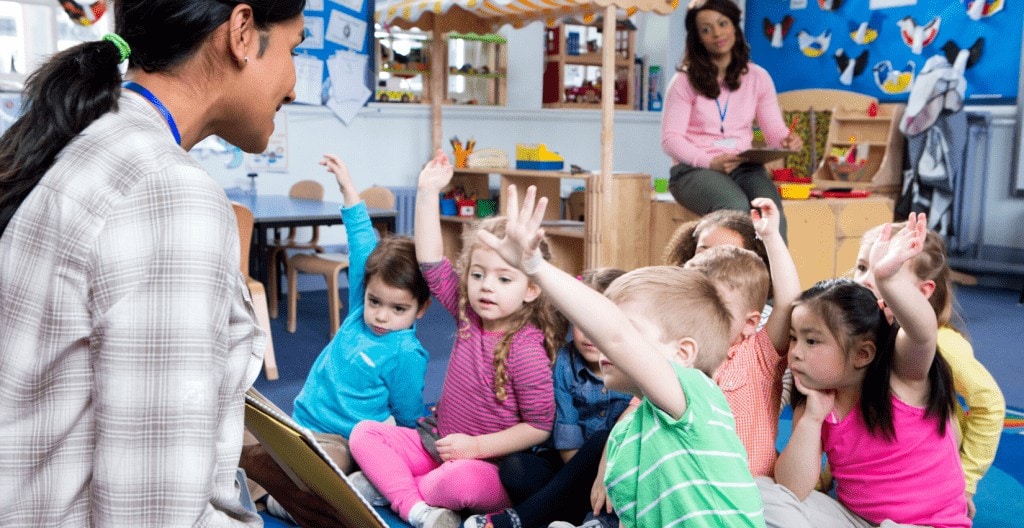 If that's not an option for you, here are some online options!
8. Spanish Cartoons and Movies
Spanish cartoons and shows can be a way to Learn Spanish, but if you're picturing fluent kids just by switching Netflix to Spanish, that's probably not realistic. It will often sound like noise. YouTube has some channels designed for learners that are probably a better place to start, and it's a great way for kids to be exposed to native speakers.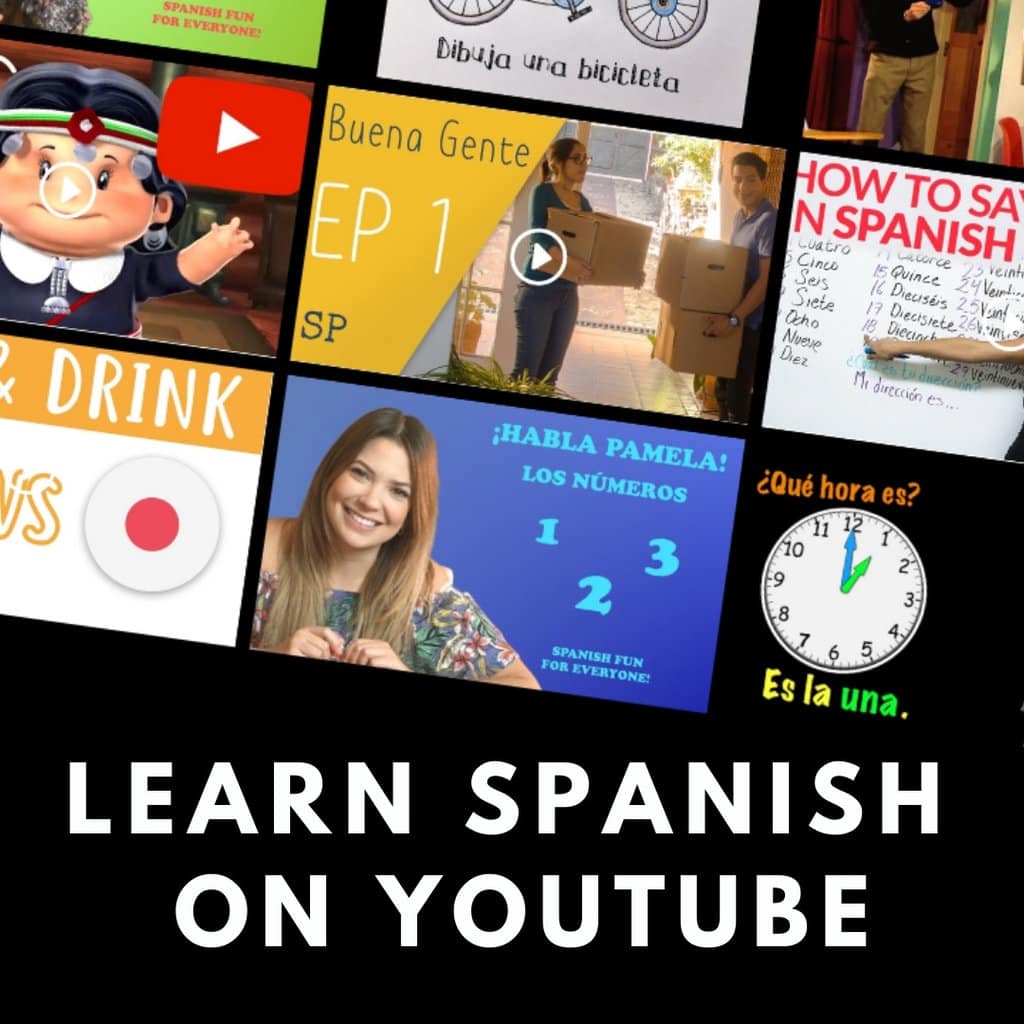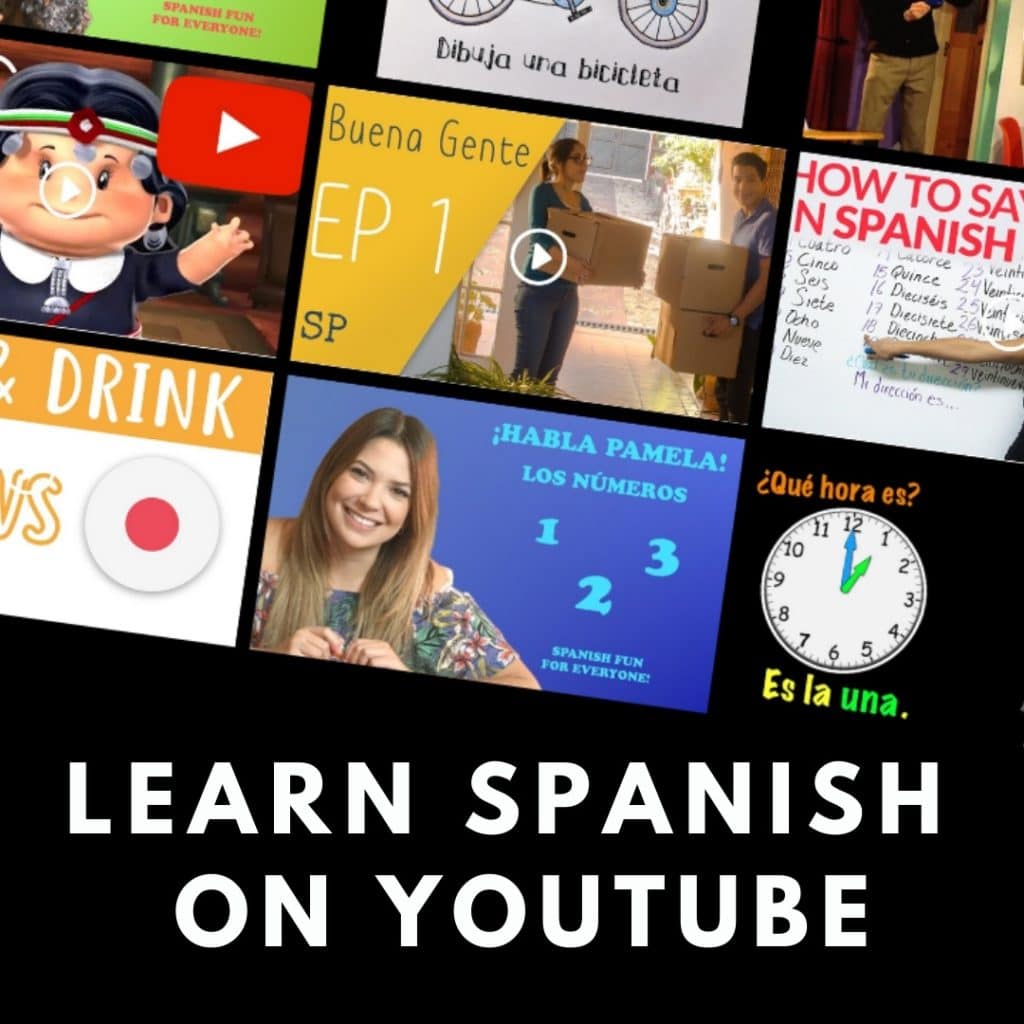 You can find some great free classes on YouTube, or fun shows that introduce kids (even teens!) to the Spanish language. I recommend shows designed for learners to keep it comprehensible and not "noise.")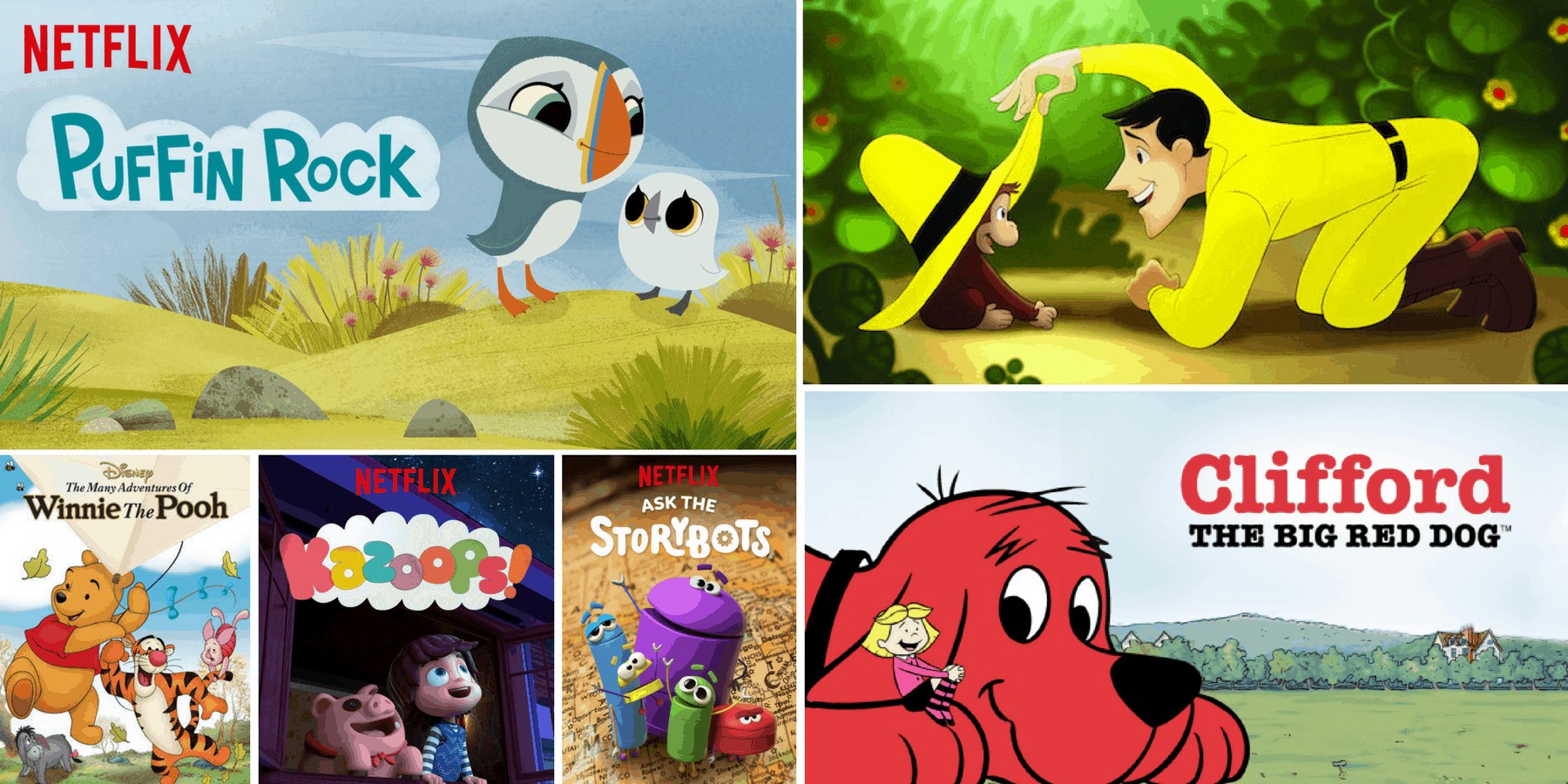 If your kids are more advanced, there are lots of shows on Netflix. Almost every movie on Disney+ can be changed to Spanish too!
9. Learn Spanish with Kids Through Games
Get everyone up and moving as you learn new words, sing songs, or play games. Movement (and some silliness!) obviously helps kids get more excited about learning Spanish, and it also helps their memory.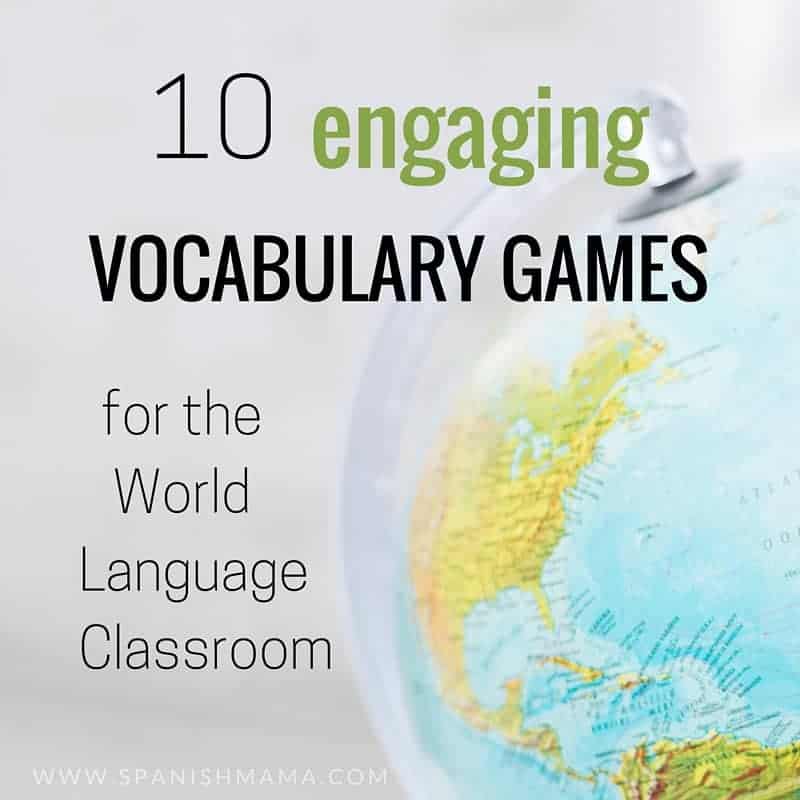 Kids learn best when they're having FUN!
I have lots of game ideas, so you can hop over to my Spanish games page to see what you need (PreK games? vocabulary games? Bingo templates?).
Zumba and Dance Spanish Videos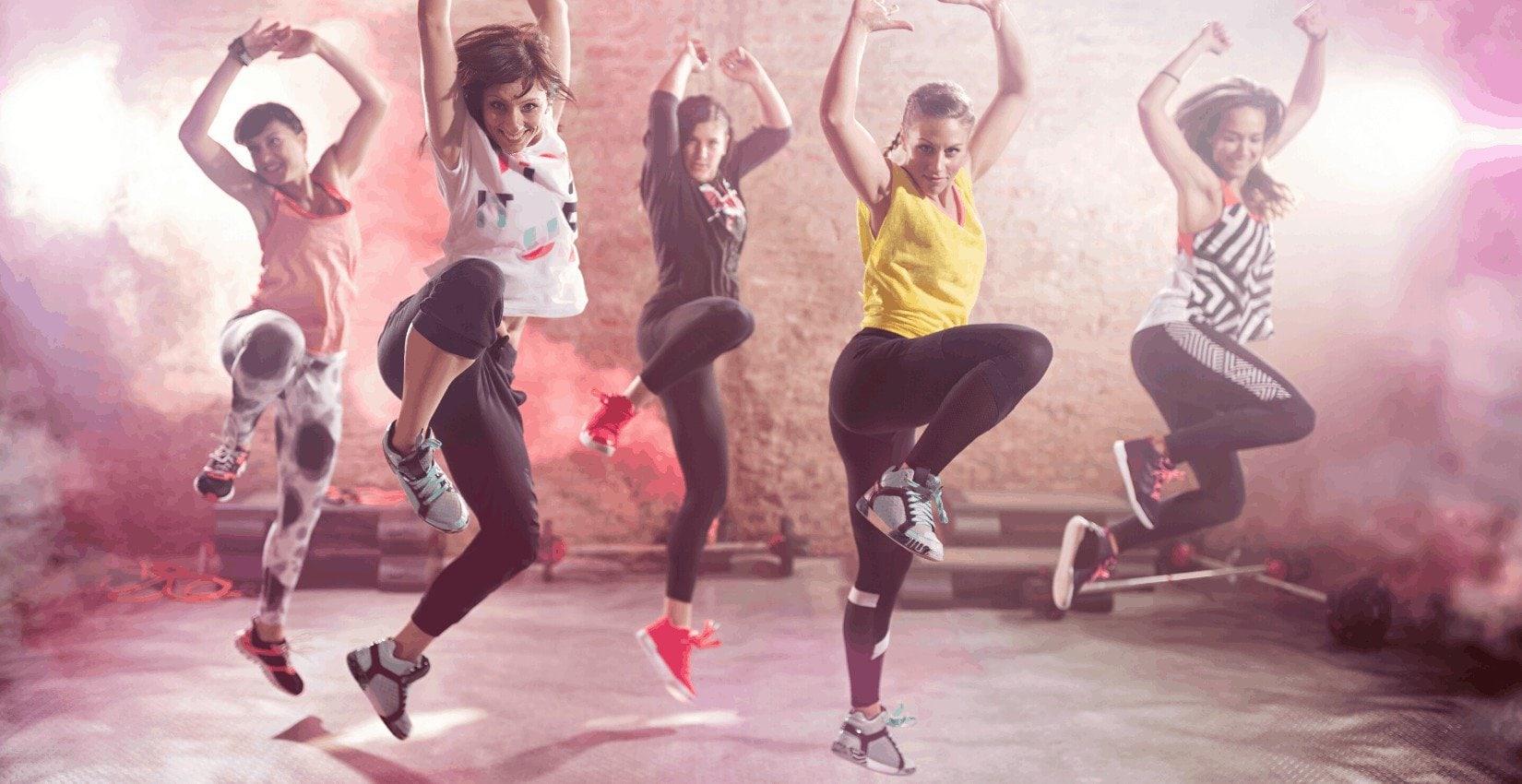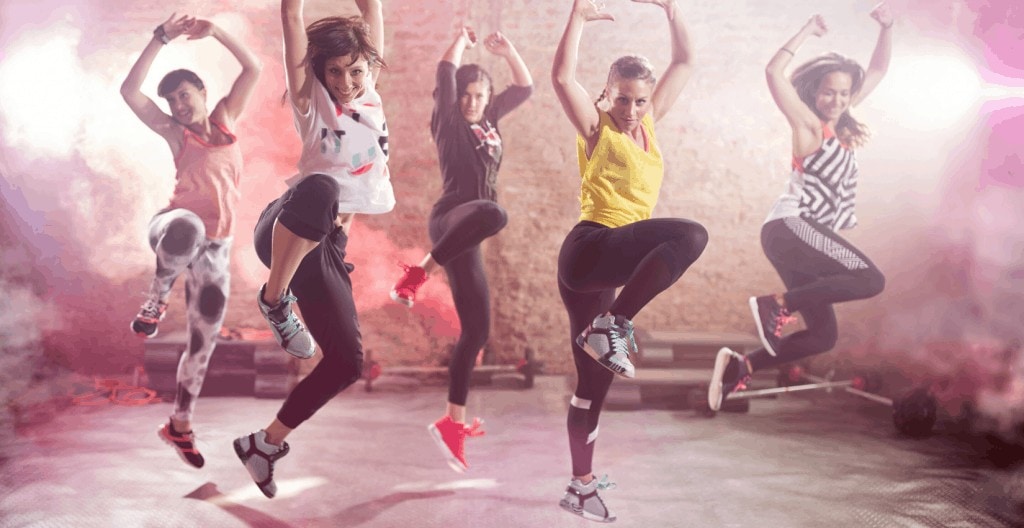 You can add some Spanish into your day with this list of dance and zumba videos.
Yoga Videos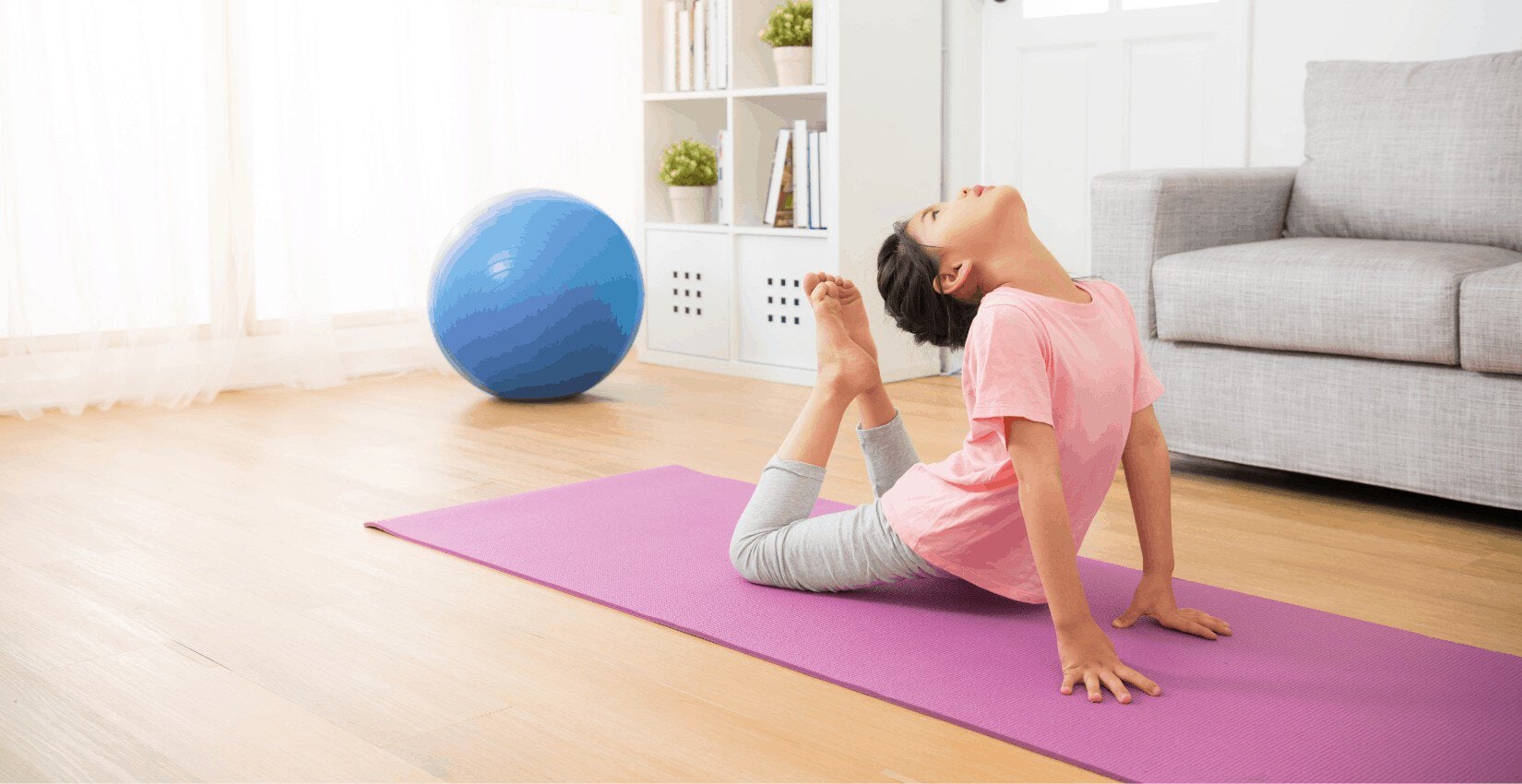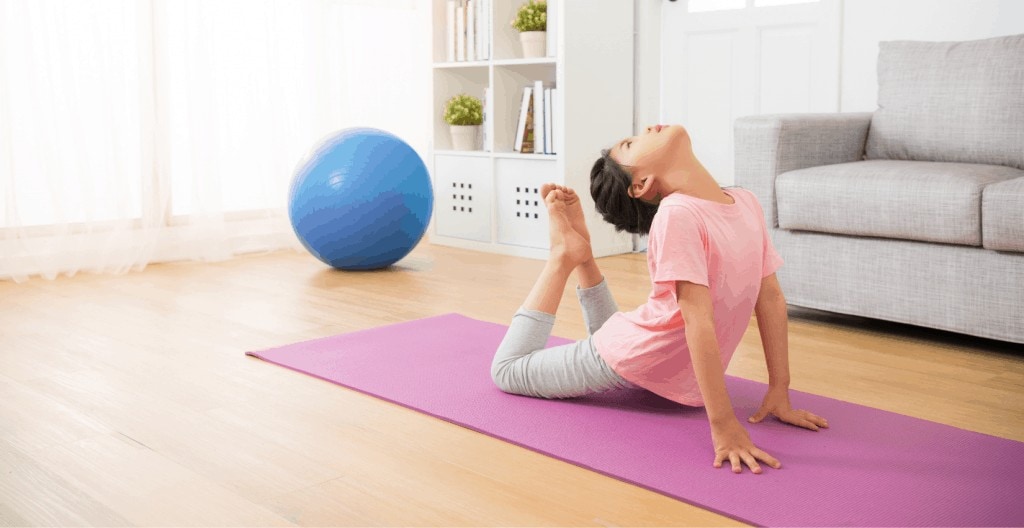 This is a fun list of Yoga videos for kids.
10. Learn Spanish With Your Kids
Unless you plan on hiring a tutor or enrolling your kids in a dual-language school, most of their learning depends on you, the parents. So if you're really, really committed– you'll need to learn along with your children.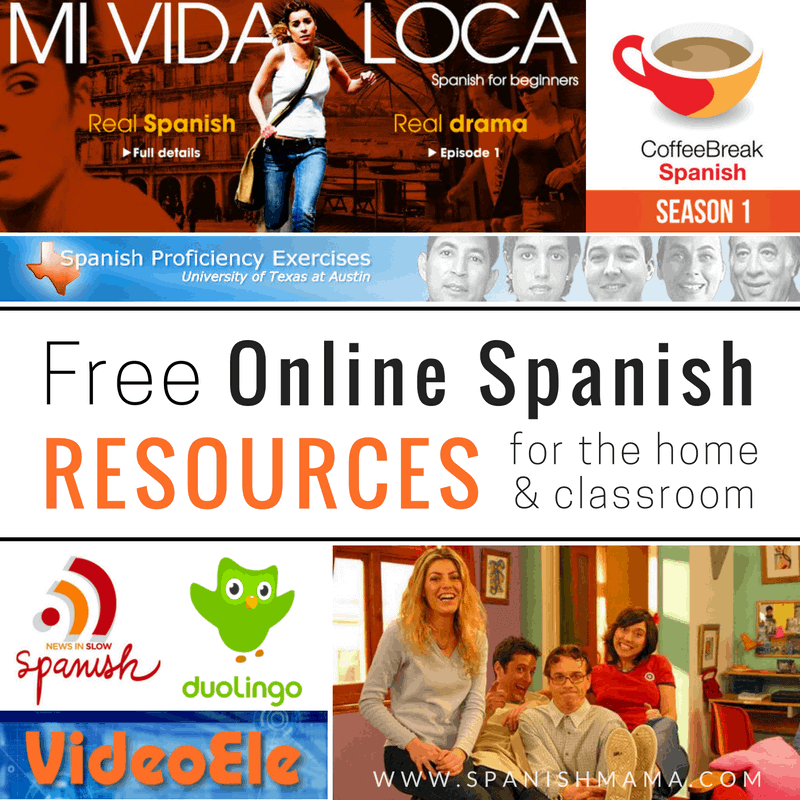 If you only have a tiny bit of time, I recommend choosing a Podcast you can listen to during the day.
Or, browse my list and pick several resources interesting just to you!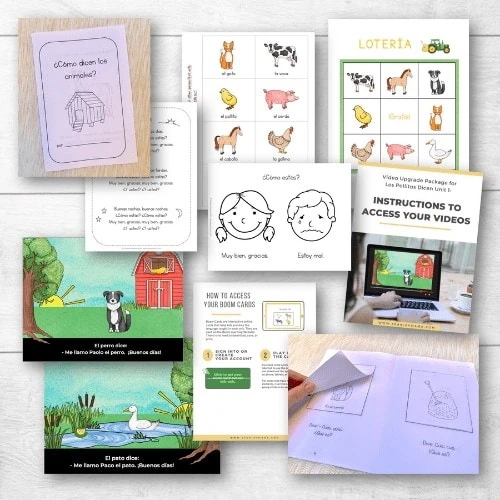 PreK Los Pollitos Curriculum
This curriculum is a thorough introduction to Spanish through storytelling, games, and songs, based on the song "Los pollitos dicen." It also includes video and audio content in case you're not a native speaker.
A lot of your learning can happen as you use the activities above with your kids. Ideally, though, you're also working on your own.
Your own enthusiasm and attitude about developing your Spanish language skills is the best way to inspire your own children!
I hope these ideas were helpful to you as you learn Spanish at home. If you have more ideas, let me know in the comments below.