Simple Ideas and Help for Emergency Spanish Sub Lesson Plans
Inside: Ideas and resources for creating Spanish sub lesson plans for emergencies or sick days.
As I sit down to write this post, many teachers are sharing that their schools or districts are asking them to prep Spanish sub lesson plans in case of a local Covid-19 (or Coronavirus) outbreak. While I hope you don't need these ideas for that sort of scenario, the teacher life is always full of curveballs.
The title up there says "Easy Ideas for Spanish Sub Plans." Okay, okay– anybody who's taught for two seconds is probably rolling their eyes. We all know making sub plans is the WORST… sometimes even worse than going in sick! But I did try really hard to find the easiest options out there.
These ideas will help you brainstorm for those times when you're out sick or can't meet with your students in person. They're also helpful for when you need to set up an emergency lesson in case you won't make it to school and can't create specialized sub plans that day.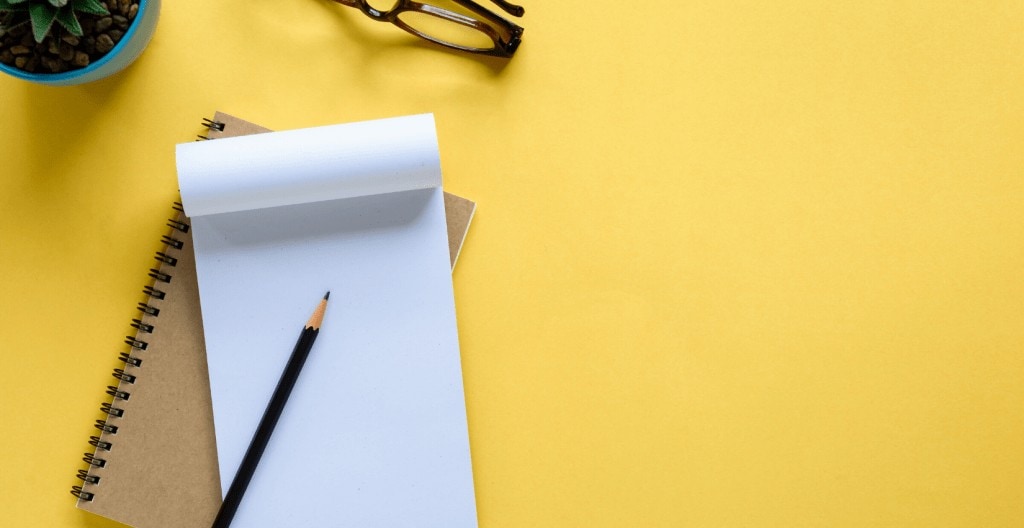 Related: Spanish Shows for Class, also: G and PG Movies for Spanish Class
Spanish Sub Lesson Plans
Here's a quick overview of the ideas I'm including. If you are looking for something specific, you can click the link to jump to that section:
NON-TECH OPTIONS FOR SPANISH SUB LESSON PLANS
For some districts, you won't be allowed to assign anything involving technology. The goal here is to assign the students useful work without creating a TON of grading for when you get back.
Non-Tech Resources Created with Covid-19 in Mind:
Review the numbers with a color-by-code page, crosswords, and other worksheets. Not the most content-rich, but some review without taking up your teaching time.

For those of you teaching younger grades, Mundo de Pepita also put together a pack of 12 Spanish activities for kids, to print and send home during an extended closure.

The Comprehensible Classroom put together an AMAZING resource that can cover up to two weeks of class work, with readings in Spanish and choice boards for student to select their own assignment. This was made with the Coronavirus (Covid-19) outbreak in mind, and if the material is the right level for your students it will save you LOTS of time.

There's a special edition of El mundo en tus manos for free, with a comprehensible news summary and activities for Spanish students.

Here are several "good news" texts in Spanish, for students to read and answer the questions.

If you need something quick for novices, I also have a free fable that includes the story text and activities.

Here are 3 Editable Readings in Spanish with conditional verbs.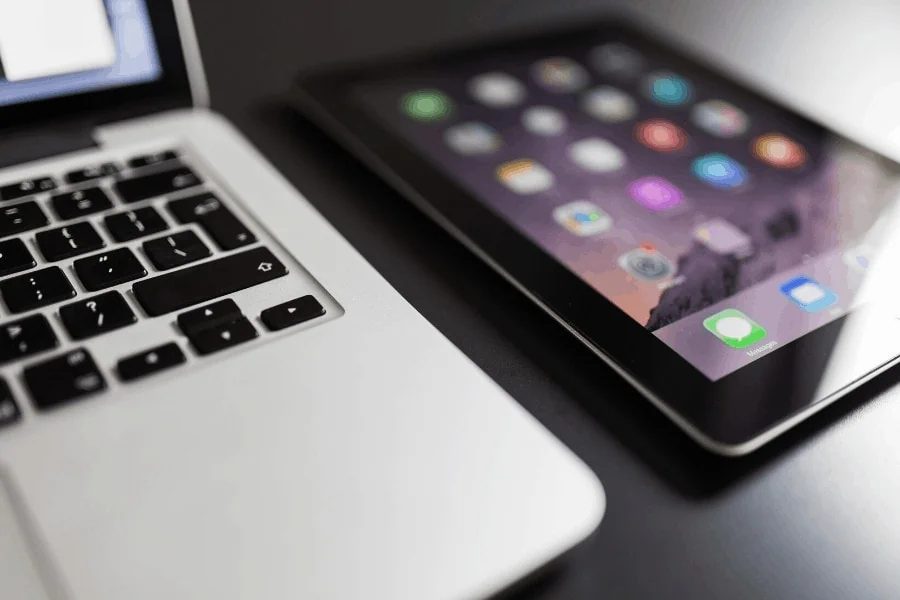 TECH SUB LESSONS and resources FOR SPANISH CLASSES
For those of you who can use tech-based lessons, here's a list of what I have found so far:
PreK-Elementary:
Middle/Highschool:
Here is a Google Doc with LyricsTraining links for all the Locura de Marzo songs.

A Virtual Field Trip to Spain to assign, complete with links and a printable answer sheet.

Here's a choice board for Spanish 3-4 students.

Adriana Ramirez released a video of one of herself telling one of her beginning-of-the-year stories in Spanish. It's almost an hour, so in a pinch it could cover multiple classes by having students copy down the main phrases into a comic strip or storyboard, translating, and illustrating.
The Guty Store has an audiobook on YouTube for ToMatanza.
GENERAL ONLINE PRACTICE:
If you choose something like Podcasts, YouTube, or apps, you can also create some choices for how students will let you know that they've completed the work.
Also, although specific questions can sometimes work as proof of completion, it's always possible students will simply send each other the answers. You might consider something more personalized like 5 new words learned, a brief summary, favorite/least favorite part.
And of course, be aware that if ask for written responses in Spanish, the temptation is huge for students to use online translators (and you might waste a lot of time try to figure out who used them). Under these circumstances, you could choose to have students submit a verbal response through Flipgrid. It may also be a better use of your time to provide comprehensible input in Spanish, and ask for English responses to demonstrate comprehension.
More Ideas:
Sometimes, teachers are presented with a request like "We're off to Disney next week, can you email us all the work for next week?" Um…
Or, perhaps a students has an extended absence and you don't have the ability to record and provide personalized homework. Here are some more resources you could use in a pinch.
More ideas using stories or texts:
Type up some comprehensible class stories or texts and create questions or give some choice for an assignment after reading. I have a set of choice boards you can download for free, for students to respond and demonstrate comprehension. (This option will help reinforce exactly what you've been working on in class of course.) I like activities that have the students slightly rework the text, add to it, or draw so their main focus is on reading and comprehension. You can have them re-write the text from another perspective or in another settings, turn it into a cartoon, or summarize in half the space.
If you send students home with novels to read, here is a cool Google Doc journal for students to complete as they read their books (from Noemi Gallega).
Here's a Comic Crunch Board for students reading a novel at home (includes a rubric for grading).
If you'd like to assign a project, try these:
Novices could do an all-about-me project involving the super seven verbs – soy, estoy, me gusta, tengo, quiero, voy a, and hay. (Or it could be about them a child, and completed in the past tense.) It could be a booklet or poster that combines text and illustrations. You can assign for a grade, or you could gather them when everyone is back at school, read aloud, and do a guessing activity to see who is being described. Students could also choose a celebrity to describe.
For cultural projects, check out this list of project options and suggestions, done for you!
Assign an illustrated dictionary booklet. Too simple? Maybe, but if you are scrambling and want to reinforce certain vocabulary or content, it's a meaningful assignment. Doing projects by hand is good for long-term memory.
To teach more specific grammar features or traditional units:
El Libro de Español was created by a teacher and is PACKED with printable resources to fit most typical units for Spanish 1, 2, and 3. If you are hoping to create a printable packet of work, definitely check this out.
LESSON IDEAS TO LEAVE WITH A SUB
Above, I was imagining scenarios in which no one can come to school (i.e., district closes down due to Covid-19). Most of the time, though, you're looking for Spanish sub lesson plans because you're sick or need a personal day. The suggestions above still apply, but here are some ideas that involve being in class or working in groups.
I know it's so much work coming up with plans, it might seem easier to go in! These ideas are meant to be easy, low-prep, and simple for the sub to manage:
Battleship Verbs in Spanish (free printable): Battleship has always, always been a hit with my students. I do conjugations sparingly, but a day with a sub is perfect for this. You can fill in any verbs, in any tense. It usually takes at least 30 minutes for students in pairs to complete the game. Just make sure your students have played before and know what to do.
Students create illustrated Bingo games and play. Type up a quick list of 24 vocabulary terms (or complete phrases/sentences) and print out these blank Bingo boards. The students create their boards by reading the list and illustrating each of the 24 boxes. It actually takes a while to complete all 24, and leaves just enough time to play a few rounds in an hour-long period. Old-fashioned? Yes. A hit with both old and young students? Yup.
Students create a set of Go Fish cards and play. Provide a list of terms, paper, and pens/pencils/markers/scissors. Have groups of 4-6 create game sets with a time limit. Then groups can play Go Fish or Memory with the cards.
Planning to show a movie? Keep students accountable and make it more meaningful with my editable graphic organizers and guides that can be adapted for any book, text, show, or movie.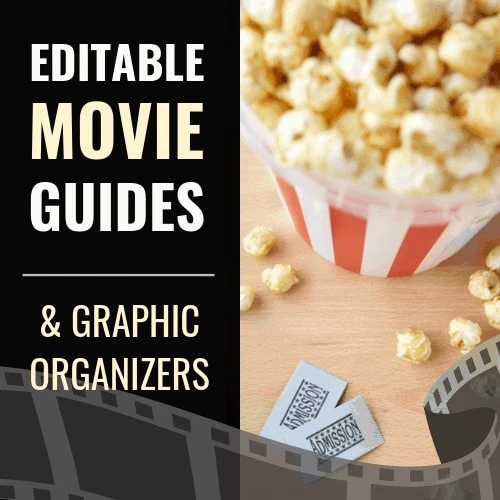 IDEAS FOR WHEN YOUR SUB DOESN'T SPEAK SPANISH
Many of the ideas above could work even if your sub doesn't speak Spanish. Though the Go Fish games could work for a well-behaved group, for example, the sub won't really be able to tell if students' speaking is on task or not!
So here are some tips specifically for when you have a non-Spanish-speaking substitute:
Have students work quietly with vocabulary lists. You could leave a choice board for what to do with the vocabulary: create crossword puzzles, word searches, cartoons, illustrated booklets, etc. They can create clues with pictures or sentences. If you will be out for several days, the top puzzles can be copied and given out for the students to solve.
Leave some stories or texts for students to read quietly and respond to.
If you are reading any novels in class or doing FVR (free voluntary reading), students can create smashdoodles (free rubric) or cartoon summaries of a few chapters.
If you are ever planning to assign cultural projects in English, now's your chance! I have a free set of cards to work on Spanish-speaking countries and capitals here.
What ideas do you have? Let me know in the comments below!